Researcher List
(Updated 6 November 2017)
The policy of Archives and History is not to conduct extensive genealogical searches. Our function is to make West Virginia historical data available for use in the Library at the Culture Center. The best way to investigate these resources is to visit the library.
If you are unable to come to Charleston, we suggest you contact people who will perform genealogical searches for a fee. West Virginia Archives and History does not endorse or recommend genealogical and historical researchers, and are not responsible for their work. The following individuals have submitted their names because they are available to perform research. Each researcher will provide information on fees individually when contacted. When you write to anyone on this list, it is recommended you enclose a self-addressed stamped business-size envelope (SASE) for a reply.
---
Harley Dakin
Appalachian Ancestry
23803 Oxford Township Road 252b
Newcomerstown, OH 43832
Telephone: (740) 498-5636
E-Mail: hpdakin at sbcglobal.net
Areas Searched: All West Virginia counties with focus on Calhoun, Gilmer, Jackson, Pleasants, Ritchie, Roane, Tyler, Wirt and Wood counties.
Josh Jenkins, AncestorStalker
443/280-9785
Website: http://www.ancestorstalker.com
E-mail: services at ancestorstalker.com
Areas Searched: All counties in West Virginia. I have associates throughout the United States, Canada, Mexico, Ireland, UK, and Europe. Check out my website for excellent customer testimonials. Family Trees, military records, DNA projects, Native American determination, land, immigration and much much more.
Marcia McCartt
16 W. Elm St.
Monroe, Ohio 45050
Telephone: (513) 539-7406
Website: http://www.ancestorplace.com
E-Mail: blakatgal at aol.com
Areas Searched: Pennsylvania, Virginia, West Virginia, Maryland, Delaware, Kentucky, Ohio, Indiana. My specialty is lineage research for various lineage societies: SAR/DAR, Mayflower, Charlemagne Society, First Families of Western Pa., etc. I also specialize in brick wall research.
Joyce McCune
20 Pine View Drive
Parkersburg, WV 26101
Telephone: (304) 861-5245
E-Mail: jmccune at suddenlink.net
Areas Searched: Wood and Ritchie counties; Archives and History Search Room; all records.
Taylor Research Group (Attn: John Taylor)
1240 N. Pitt Street, Suite 200
Alexandria, VA 22314
Telephone: (703) 822-4658
Website: www.taylorresearchgroup.com
E-Mail: johntaylor at taylorresearchgroup.com
Areas Searched: Historical and legal records available at the State Archives and History search room for all West Virginia counties. Specialization in performing local, state, and federal records reviews all over the country, including at the National Archives and Records Administration and the Library of Congress, as well as at a variety of federal, state and local repositories and courthouses.
---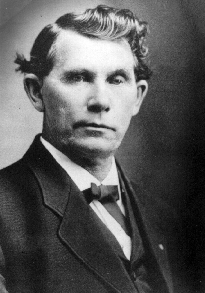 West Virginia State Archives