Information for Visitors
Click here for information for visitors of the Capitol during the Regular Session of the State Legislature, beginning this Wednesday, January 9, 2019
Please read the rules and guidelines before visiting to find out what items visitors may and may not bring into the library.
The West Virginia Archives and History Library is located in the Culture Center at the State Capitol Complex in Charleston (GPS coordinates: 38° 20'15"N 81° 36'50"W). If traveling on the Interstate, take Exit 99 (the Greenbrier Street, State Capitol exit) on I-77/64, one mile east of where I-64 and 77 join together in Charleston. The Culture Center is located along Greenbrier Street, just beyond the intersection of Greenbrier and Washington streets.

Visitors to the Culture Center have these parking options.
Metered visitor parking is available in the Greenbrier Street parking lot (to your left as you enter the Capitol Complex from Greenbrier Street). Parking is $.25 per half hour (bring quarters!), with a maximum of four hours, from 8 a.m. to 5 p.m. Mondays through Fridays. After 5 p.m. on weekdays and all day on weekends and state holidays, there is no charge for parking at these spaces.
Also in the Greenbrier Street lot are a limited number of metered handicapped spaces available in the bus loop adjacent to the Culture Center (to the right from the Greenbrier Street entrance). Vehicles must have proper handicapped parking signage visible.
Beside Laidley Field, about two blocks from the Capitol Complex, there is an additional public parking area. A Capitol shuttle is available on weekdays from 6:45 a.m. to 9 a.m. and from 3:15 p.m. to 5:15 p.m. The shuttle is free and may be used by employees and Capitol visitors. It runs every 15 - 20 minutes.
Visitors may be dropped off and picked up in the bus loop.
From the front entrance to the Culture Center, the Archives and History Library is to the right. Current hours for the library are:
Monday: Closed
Tuesday: 9:00 a.m. to 5:00 p.m.
Wednesday: 9:00 a.m. to 5:00 p.m.
Thursday: 9:00 a.m. to 5:00 p.m.
Friday: 9:00 a.m. to 5:00 p.m.
Saturday: 9:00 a.m. to 5:00 p.m.
Sunday: Closed
Saturday hours resume June 12, 2021.
The library is closed some holidays. It is recommended that you call before visiting.
In 2017, new Archives and History Library Services and Fee Guidelines became effective that restrict the type of materials visitors may bring into the library. For more information, visitors should read that portion of the guidelines at http://archive.wvculture.org/history/rules/libraryrules.html. The Department of Arts, Culture and History has key-operated lockers available near the entrance to the library, which are available on a first come, first served basis. Archives and History is not responsible for materials stored there.
For more information, call (304) 558-0230 or see our "Contact Us" Web page for e-mail and mailing addresses.
---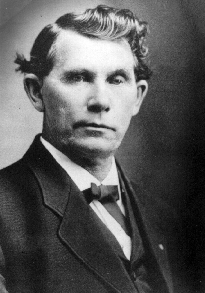 West Virginia Archives and History