Remember...

Donald Gene Lanham
1949-1969

"I hope you can take some comfort in realizing that Donald took great pride in what he was doing and that he was well respected by all of the Marines in our outfit. He was dependable, trustworthy and a young man of the strongest moral conviction."
Donald Gene Lanham was the only son of James J. and Muriel Dixon Lanham Grubb. He was born September 15, 1949 in Fayetteville, West Virginia. In 1967 at the age of 17, he graduated from Nuttall High School in Lookout. In October of that year, he enlisted in the Marine Corps, was eventually promoted to lance corporal, and arrived in South Vietnam on March 15, 1969.
On August 19, 1969, Lanham and several other men were working to restore the hospital generator which was located at a place called Marble Mountain in South Vietnam. He had already put in a full day's work, but volunteered for the repair job anyway. While the men were working, several enemy rockets made a direct hit where they were located. Donald Gene Lanham, who was only nineteen, was killed instantly.
Donald's body was returned to West Virginia, where he was buried in the Charlie White Cemetery in Clifftop, Fayette County. His mother, Muriel, still visits his grave on his birthday and each Memorial Day to decorate the grave with flags and flowers.
Honor...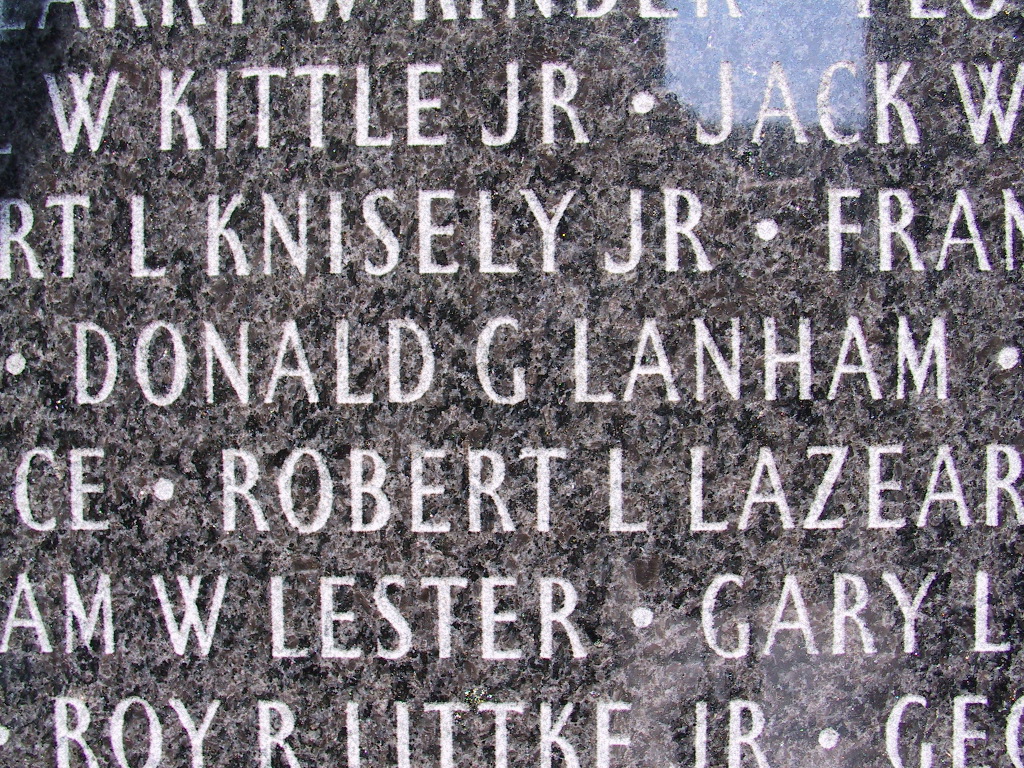 West Virginia Archives and History welcomes any additional information that can be provided about these veterans, including photographs, family names, letters and other relevant personal history.
---
West Virginia Veterans Memorial