Finding Information on the Archives and History Web Site
If you are a new visitor to West Virginia Archives and History's Web site, first check the list of options under "Explore Archives and History" which is on the main Archives and History page beneath the Featured Item. If you don't see what you are looking for, the following tips will help:
Items listed on the main page on the left hand side (above the West Virginia state seal) primarily relate to the Department of Arts, Culture and History and its other sections.
The search box located on the left side under the state seal applies to the division's entire Web site. You may narrow the portion of the site searched to "Archives and History" by using the drop-down box. Please be aware that, if you searched only a portion of the site, once you have performed a search and get to the first page of results, you will have to narrow the search option a second time.
Recent and upcoming Archives news and activities can be found under "Upcoming Lectures" and "Archives Newsroom", located below the Welcome in the center of our main page, and under "Latest News" on the right hand side. (The division and section pages each has a "Latest News," so make sure you are on Archives and History's main page if looking for news of Archives and History.)
Guides to Collections (clipping files, newspapers, specialized collections, maps, yearbooks, etc.), Research Guides, and information on Library Services and Fees are on the "State Archives" page (follow the link under "Explore Archives and History").
Information on specific history topics is under "History Center".
Searchable databases (other than births, deaths, and marriages) are under "West Virginia Memory Project".
---
Frequently Asked Questions
1. Where do I go to find information on the Civil War Adjutant General's records? Check the Civil War page under "History Center" for West Virginia Adjutant Generals Papers.
2. Where can I get vital records? Archives and History has microfilm of birth, death, and marriage records kept at the county level as recent as 1968-1970 for most counties. We also have microfilm of statewide birth records and delayed births 1917-1930, statewide deaths 1917-1973, and indices to some more recent delayed births, deaths, and marriages. Some of these records can be searched online through the Vital Research Records databases while others are available at the Archives and History Library. (For statewide birth and death records, patrons in the library have access to the microfilm indices; only staff can access and copy the microfilmed certificates for a $2.50 statutory fee per copy.) More recent records and certified copies of any birth, death, or marriage record are available only at the agency of record, either the county clerk's office or the State Vital Registration Office. For more information on West Virginia birth, death, and marriage records, consult the Quick Guides available on the "State Archives" page.
Archives and History does not have divorce or adoption records. For divorce records, researchers will need to contact the circuit clerk in the county where the divorce took place. Under state law, adoption records are closed.
3. Where is the list of unclaimed Civil War medals? The Civil War medals page is under "State Archives." The list is alphabetical by last name and is split into two files: A-L and M-Z.
4. Can I find information on the contents of all Archives collections online? No. For some manuscript, state government record, and special collections, finding aids are available, and we are adding more as new collections are processed. As time permits, we hope to create finding aids for older collections. There are finding aids for very few photograph collections. Digitized images from a handful of photograph collections can be searched in the online Photograph Database in the West Virginia Memory Project. For information on collections for which no online finding aids exist at present, for present contact the director Aaron Parsons or assistant director Debra Basham.
5. Am I free to copy, distribute, and use materials on the Archives and History Web site however I choose. No. Materials on the Archives and History website are for research, teaching, and private study purposes only. Some materials are protected by copyright. Information on use of materials is addressed in Title 82, Series 6, Archives and History Services and Fee Guidelines, under 82-6-5.4.
Additional questions on searching Archives and History Web pages should be addressed to Mary Johnson.
---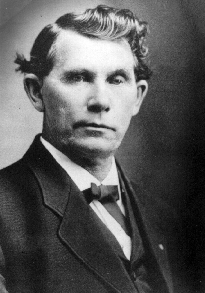 West Virginia Archives and History