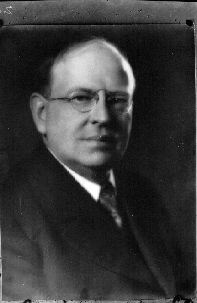 Henry Drury Hatfield
Compiled by the West Virginia State Archives
September 15, 1875 - October 23, 1962
(R) McDowell County
Elected governor in 1912

Henry Drury Hatfield was born on Mate Creek in present Mingo County, the son of a Confederate soldier and nephew of Anderson "Devil Anse" Hatfield of the Hatfield-McCoy feud. He graduated from Franklin College at age fifteen and received his medical degree from the University of Louisville at age nineteen. In 1904, Hatfield received a second medical degree, with a specialization in surgery, from New York University. He worked as a railroad division surgeon, mine physician, and as Mingo County health commissioner. Due to the lack of proper health facilities in southwestern West Virginia, Hatfield appealed to the legislature, which appropriated funds for the Miners Hospital No. 1 in Welch, McDowell County. After serving briefly on the McDowell County Court, he was elected to the state senate and was chosen as its president in 1911.

As governor, Hatfield's first act was to dictate a settlement to the coal miners on strike in the Paint Creek-Cabin Creek area of Kanawha County. His term in office was marked by progressive legislation regulating health conditions. A state department of health was created to enforce the existing public health laws. He proposed one of the first workers' compensation laws in the nation and regarded the passage of this law as one of his foremost achievements. Other accomplishments included the establishment of a state bureau of labor, state road bureau, election reform, and the improvement of the mine safety program. He also supported tax increases on industry which helped offset the cost of new services and the loss in revenue from the state prohibition of alcohol, which went into effect in 1914.

During World War I, Hatfield entered the Medical Corps of the Army and attained the rank of chief surgeon at an Army hospital in Detroit. From 1929 to 1935, he served in the United States Senate. He then returned to his medical practice in Huntington and in later years maintained several farms in the area. Hatfield died in Huntington in 1962.
---