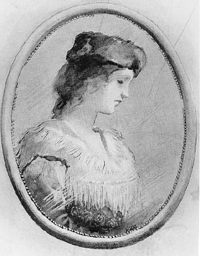 Elizabeth "Betty" Zane
The following is a list of books and articles about Elizabeth "Betty" Zane which can be found at the West Virginia State Archives Library.
---
BOOKS
Withers, Alexander Scott, Twaites and Reuben Gold. Chronicles of Border Warfare: A History of the Settlement by the Whites, of Northwestern Virginia and of the Indian Wars and Massacres in that Section of the State (The Robert Clarke Company, 1895).
975. 402 W842.
McWhorter, Lucullus Virgil. The Border Settlers of Northwestern Virginia from 1768- 1795: Embracing the Life of Jesse Hughes and Other Noted Scots of the Great Woods of the Trans-Allegheny (The Republican Publishing Company, 1915).
975.402 M177
Conley, Phil. Betty Zane, West Virginia Encyclopedia (West Virginia Publishing Company, 1929), p. 1041.
R 975.4003 C752.
West Virginia Society of the American Revolution. Glimpses of West Virginia History (Biggs-Johnston-Withrow, 1962). pp.105-106.
975.4 D238g.
Farley, G.M. "Betty Zane, Daughter of Revolution", Wonderful West Virginia , May 1977.
Nat 1. 4: 1977.
Gutman, Milton D. Fort Henry . 1978.
975.415 G984 Pam.
Twaites and Kellogg. Frontier Defense on the Upper Ohio (Wisconsin Historical Society, 1912).
973.3 T42.
De Hass, Wills. History of the Early Settlement and Indian Wars of West Virginia McClain Printing Company, 1995 reprint).
R 973.3 D322.
McMechen, James H. Legends of the Valley (Wheeling, 1877).
977.02 M167 Pam.
Truman, Timothy. Straight Up to See the Sky, Forestville, CA: Eclipse Books, 1991.
977 T677s.
---
VERTICAL NEWSPAPER CLIPPING FILE
"Betty Zane the Heroine," 3-31-1915.
"Betty Zane or Molly Scott," 3-31-1915.
"Helping to Hold the Fort, Elizabeth Zane at Wheeling, 1782," West Virginia History , Spring 1993.
"Kids Erected Memorial To Betty Zane," News Register, n.d.
"Noted Characters of the Frontier Settlement and Events of Border Warfare," n.d.
"Old Postcard of Ebenezer Zane's Old Log Cabin," 1-15-1987.
"Siege of Fort Henry, September 11th, 1782". n.d.
"The Tale of the School Girl Who Saved Fort Henry," Christian Herald , 1909.
"Two Gunpowder Stories, by J.L.W., St. Nicholas, 1880.
"Two Hardy Pioneer Women Saved Many Lives," 10-30-1963.
---
Notable Individuals in West Virginia History