On This Day
in West Virginia History...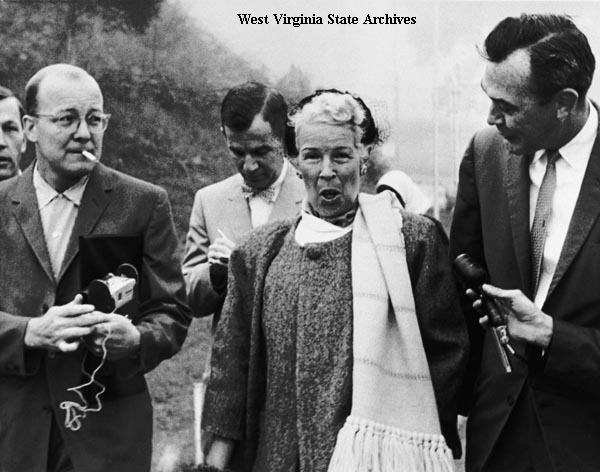 ---
On July 10, 1961, Mildred Gillars, better known as "Axis Sally," was released from prison after serving eleven years at the Federal Reformatory for Women in Alderson. She was convicted of treason for broadcasting Nazi propaganda during World War II.
Learn more:
"Axis Sally Is Given 10 to 30-Year Term On Treason Charge"
"'Axis Sally' Out After 11 Years"
"Almost Silent 'Axis Sally' Gains Freedom"

---