LIST OF UNCLAIMED UNION CIVIL WAR MEDALS A-L
AT THE WEST VIRGINIA STATE ARCHIVES
In order to claim an ancestor's medal, a claimant must submit his or her line of descent from the veteran along with documentation to support this line of descent. To establish line of descent, claimants must include copies of primary sources, including birth, death, marriage, will, deed, military, census, Bible records, etc. Old letters, diaries, marriage announcements, or obituaries may also prove helpful in verifying a descendant's claim. Please note that a family chart submitted without further documentation is not sufficient.
---
How to Apply for a Civil War Medal
Claim Application Form
To Medals List M-Z
Back to the Civil War Medals
Questions should be addressed to Randy Marcum
Last Updated May 12, 2023
---
Each soldier is identified by NAME; RANK; COMPANY; REGIMENT OR BATTERY

Abbe, George R.; Cpl.; G; 1st Reg Cav Vols
Abbott, C. C.; I; 8th Reg Inf Vols
Abbott, Jackson; C; 5th Reg Inf Vols
Abbott, William E.; I; 1st Reg Cav Vols
Able, William; Cpl.; F; 10th Reg Inf Vols
Abshier, Allen; G; 1st Reg Vet Inf Vol
Ackels, George W.; L; 4th Reg Cav Vols
Ackerman, Franz; A; 1st Reg Lt Art Vols
Ackerman, John G.; C; 1st Reg Inf Vols
Adams, Isaac; B; 15th Reg Inf Vols
Adams, John; E; 5th Reg Inf Vols
Adams, Lewis; K; 1st Reg Vet Inf Vols
Adams, Robert M.; E; 2nd Reg Inf Vols
Adams, Thomas H.; K; 7th Reg Cav Vols
Adams, William S.; C; 6th Reg Inf Vols
Addis, Benjamin; Blacksmith; K; 2nd Reg Cav Vols
Addison, Mark; 45th US
Adkins, Benton; L; 7th Reg Cav Vols
Adkins, Parker; G; 8th Reg Inf Vols
Adkins, William; F; 8th Reg Inf Vols
Adkins, William; K; 7th Reg Cav Vols
Adkins, William; K; 8th Reg Inf Vols
Adkins, William S.; G; 13th Reg Inf Vols
Adkinson, Francis M.; H; 7th Reg Cav Vols
Aelshire, Ml.; K; 5th Reg Inf Vols
Affolter, Stephen; A; 1st Reg Lt Art Vols
Ailor, Andrew J.; F; 10th Reg Inf Vols
Akers, Thomas J.; E; 2nd Reg Inf Vols
Albright, Eli; Cpl.; O; 6th Reg Inf Vols
Albright, Julius; P; 6th Reg Inf Vols
Albright, Samuel; E; 17th Reg Inf Vols
Alderson, Samuel; K; 2nd Reg Cav Vols
Alexander, James W.; H; 1st Reg Lt Art Vols
Alexander, John W.; Cpl.; B; 10th Reg Inf Vols
Alexander, Samuel B.; Sgt.; B; 4th Reg Inf Vols
Algeo, George W.; E; 1st Reg Cav Vols
Algeo, James H.; Capt.; 4th Reg Cav Vols
Algoe, James; D; 1st Reg Inf Vols
Allen, Edmund; 45th US
Allen, George; 45th US
Allen, Joseph;2nd Lt.; 5th Reg Inf Vols
Allen, Philip; D; 7th Reg Inf Vols
Allender, James; D; 15th Reg Inf Vols
Allinder, Samuel; B; 4th Reg Inf Vols
Ambrose, Samuel S.; B; 3rd Reg Cav Vols
Anderson, Boyd; G; 2nd Reg Cav Vols
Anderson, C. C.; F; 4th Reg Cav Vols
Anderson, David; D; 2nd Reg Inf Vols
Anderson, George; 45th US
Anderson, Joseph; D; 17th Reg Inf Vols
Anderson, M. V. B.; C; 1st Reg Inf Vols
Anderson, Martin; H; 1st Reg Inf Vols
Anderson, William; K; 1st Reg Vet Inf Vols
Anderson, William C.; G; 1st Reg Cav Vols
Anderten, Edmund; H; 9th Reg Inf Vols
Andrew, C. C.; Cpl.; D; 4th Reg Cav Vols
Andrews, Henry; Cpl.; F; 10th Reg Inf Vols
Andrews, Joseph; Sgt.; D; 2nd Reg Cav Vols
Angel, Henry; G; 2nd Reg Cav Vols
Anthes, Phil ; A; 1st Reg Lt Art Vols
Aple, Barnhardt; A; 3rd Reg Cav Vols
Argo, William; A; 12th Reg Inf Vols
Armstrong, Henry H.; C; 6th Reg Cav Vols
Armstrong, Jonatn.; Cpl.; G; 1st Reg Inf Vols
Armstrong, W. H. E.; D; 1st Reg Inf Vols
Arney, Joseph F.; K; 12th Reg Inf Vols
Arnold, James M.; G; 4th Reg Cav Vols
Arnold, William; G; 1st Reg Inf Vols
Arskin, William ; A; 1st Reg Lt Art Vols
Artis, Elijah; L; 2nd Reg Cav Vols
Ashley, Anaziah; Cpl.; E; 2nd Reg Cav Vols
Atchison, William ; QM Sgt.; I; 3rd Reg Cav Vols
Ater, Mordecai; E; 1st Reg Inf Vols
Atkins, Robert; 45th US
Atkinsn, William; D; 1st Reg Inf Vols
Auglen, William; L; 6th Reg Inf Vols
Augustus, Charles; 45th US
Austin, Jos. N.; I; 11th Reg Inf Vols
Auston, Nathan C.; F; 1st Inf Vols

Backus, Franklin E.; G; 4th Reg Inf Vols
Badell, Homer; G; 15th Reg Inf Vols
Bailey, David C.;; A; 2nd Reg Cav Vols
Bailey, Green V.; K; 7th Reg Cav Vols
Bailey, James; 45th US
Bailey, William S.; L; 2nd Reg Cav Vols
Baines, John; H; 7th Reg Inf Vols
Baker, Charles; B; 1st Reg Inf Vols
Baker, David P.; F; 3rd Reg Cav Vols
Baker, George; E; 9th Reg Inf Vols
Baker, Harvey; 45th US
Baker, Jacob W.; P; 6th Reg Inf Vols
Ballard, Philip A.; E; 4th Reg Cav Vols
Ballinger, Andrew D.; D; 7th Reg Cav Vols
Balls, Engler; C; 1st Reg Inf Vols
Bandi, Nicholaus; A; 1st Reg Lt Art Vols
Bankhurst, Charles W.; D; 4th Reg Cav Vols
Banks, William; E; 4th Reg Inf Vols
Bannett, Oliver; K; 5th Reg Inf Vols
Bannon, Frank; F; 2nd Reg Inf Vols
Baratt, Martin; C; 1st Reg Inf Vols
Barber, John D.;1st Lt.; 2nd Reg Cav Vols
Barber, Joseph; F; 1st Reg Cav Vols
Barclay, Absolom; Sgt.; H; 1st Reg Cav Vols
Barger, Jackson; E; 10th Reg Inf Vols
Barker, John; D; 17th Reg Inf Vols
Barker, Josiah W.; F; 2nd Reg Cav Vols
Barker, Leander R.; A; 2nd Reg Cav Vols
Barker, Wesley; I; 6th Reg Inf Vols
Barker, William F.; Cpl.; B; 1st Reg Cav Vols
Barlow, Charles A.; Surgeon; 8th Reg Inf Vols
Barnard, John L.; B; 7th Reg Inf Vols
Barnard, Samuel; L; 7th Reg Cav Vols
Barnes, Francis A.; C; 2nd Reg Cav Vols
Barnes, Francis A.; 1st Lt.; ; 4th Reg Cav Vols
Barnes, Lemuel; Sgt.; C; 4th Reg Cav Vols
Barnes, Lemuel; C; 3rd Reg Cav Vols
Barnes, Wesley; F; 4th Reg Inf Vols
Barnes, William; C; 4th Reg Cav Vols
Barnes, William; Cpl.; H; 1st Reg Lt Art Vols
Barnett, Thomas; K; 10th Reg Inf Vols
Barnett, Thomas ; H; 9th Reg Inf Vols
Barnette, Aaron E.; F; 9th Reg Inf Vols
Barnhart, Jacob; F; 10th Reg Inf Vols
Barnhouse, Alpheus N.; I; 6th Reg Inf Vols
Barr, James; G; 1st Reg Inf Vols
Barr, John; D; 17th Reg Inf Vols
Barrackman, K. H.;Sgt.; D; 7th Reg Inf Vols
Barrackman, Pierson; D; 7th Reg Inf Vols
Barrett, Franklin; H; 7th Reg Inf Vols
Barrett, Thomas; P; 6th Reg Inf Vols
Barry, James; C; 1st Reg Cav Vols
Bartholf, James ; D; 2nd Reg Cav Vols
Bartholomew, William; B; 1st Reg Cav Vols
Bartlett, Daniel; B; 10th Reg Inf Vols
Bartlett, Edward; Sgt.; H; 1st Reg Cav Vols
Bartlett, Hiram L.;; A; 7th Reg Inf Vols
Bartlett, Isaac K.; Saddler; K; 2nd Reg Cav Vols
Barton, Isaac; H; 1st Reg Lt Art Vols
Bartong, Peter; G; 7th Reg Inf Vols
Bassett, James F.; A; 3rd Reg Cav Vols
Bassford, Randolph; D; 1st Reg Inf Vols
Bassford, William; D; 1st Reg Inf Vols
Bastic, James ; Cpl.; H; 4th Reg Inf Vols
Bates, Benjamin; D ; 1st Reg Cav Vols
Bateson, John; Cpl.; D; 1st Reg Inf Vols
Batson, Elias; K; 6th Reg Inf Vols
Batty, Charles H.; I; 17th Reg Inf Vols
Baum, John; F; 4th Reg Cav Vols
Bawels, Allen; B; 7th Reg Inf Vols
Baxter, Daniel; K; 12th Reg Inf Vols
Baxter, George; E; 1st Reg Cav Vols
Baxter, Walker; D; 14th Reg Inf Vols
Bayard, Silas; G; 5th Reg Inf Vols
Beach, Isaac F.; K; 14th Reg Inf Vols
Beach, Joseph; K; 2nd Reg Cav Vols
Beagle, David; K; 4th Reg Cav Vols
Beall, Thomas; 1st Sgt.; G; 1st Reg Inf Vols
Beals, William; G; 2nd Reg Cav Vols
Beaty, Samuel; E; 1st Reg Cav Vols
Beaver, Ira; H; 1st Reg Cav Vols
Beckwood, David; 45th US
Behan, Newton J.; Capt.; 2nd Reg Cav Vols
Beile, Emanuel; I; 1st Reg Inf Vols
Belford, Barney; H; 1st Reg Inf Vols
Bell, Edward; C; 17th Reg Inf Vols
Bell, Franklin; F; 11th Reg Inf Vols
Bell, Henry; 2nd Lt.; 14th Reg Inf Vols
Bell, Israel; N; 6th Reg Inf Vols
Bell, Robert; K; 15th Reg Inf Vols
Bell, William H.; Sgt. ; B; 1st Reg Cav Vols
Bellarney, John D.; D; 5th Reg Inf Vols
Bemcham, William; K; 5th Reg Inf Vols
Bender, William; K; 1st Reg Inf Vols
Benett, Joseph; P; 6th Reg Inf Vols
Benett, Doctor; 45th US
Bennett, Martin; I; 9th Reg Inf Vols
Bennett, Theophilus ; D; 1st Reg Lt Art Vols
Bennett, William; Cpl.; K; 10th Reg Inf Vols
Bennett, William A.; M; 7th Reg Cav Vols
Bennett, William O.; B; 6th Reg Inf Vols
Benton, James T.; K; 3rd Reg Inf Vols
Benton, Mordecai E.; D; 4th Reg Cav Vols
Bentz, Gus T.; L; 1st Reg Cav Vols
Berger, Jacob W.; B; Ind Exempt Inf Vols
Berlinger, John; A; 1st Reg Lt Art Vols
Bermetlen, Joseph; C; 5th Reg Cav Vols
Bernard, Andrew; D; 2nd Reg Inf Vols
Bernard, Gustavus A.; C; 7th Reg Cav Vols
Bernhard, John H.; QM Sgt.; K; 1st Reg Cav Vols
Berry, Milton; A; 3rd Reg Inf Vols
Besh, John; A; 3rd Reg Cav Vols
Besher, William; H; 2nd Reg Vet Inf Vols
Bice, Rollin; D; 4th Reg Inf Vols
Biddle, John F.; Cpl.; E; 10th Reg Inf Vols
Bieltor, Amager; F; 1st Reg Inf Vols
Bigger, Samuel; D; 1st Reg Cav Vols
Bille, John A.; Cpl.; I; 7th Reg Inf Vols
Billops, Hiram; 45th US
Binard, Charles; E; 1st Reg Cav Vols
Bircher, Tilnand H.; K; 3rd Reg Inf Vols
Birchfield, Oliver; L; 1st Reg Cav Vols
Bischoff, William; O; 6th Reg Inf Vols
Bishop, Bartholomew; E; 7th Reg Inf Vols
Bisset, John; N; 6th Reg Inf Vols
Bissett, Brice; K; 4th Reg Inf Vols
Bissett, Calvin H.; E; 1st Reg Cav Vols
Bixler, Caleb ; B; 10th Reg Inf Vols
Black, George; E; 1st Reg Lt Art Vols
Black, George; D; 2nd Reg Inf Vols
Black, Jacob; I; 9th Reg Inf Vols
Black, James; F; 10th Reg Inf Vols
Blackford, Thomas; Wagoner; D; 2nd Reg Cav Vols
Blad, Presley; 45th US
Blaney, Isaac; A; 7th Reg Inf Vols
Blaney, Isaac J.; M; 4th Reg Cav Vols
Blatchley, Bayard M.; F; 1st Reg Cav Vols
Blend, Robert C.; A; 1st Reg Cav Vols
Blessing, Pius; C; 15th Reg Inf Vols
Blondin, James; G; 3rd Reg Cav Vols
Blumenstein, M.; A; 1st Reg Lt Art Vols
Blumenthal, Frederick; M; 1st Reg Cav Vols
Bocock, William; G; 5th Reg Inf Vols
Bodkins, John; H; 1st Reg Cav Vols
Boger, Joseph R.; A; 1st Reg Cav Vols
Boggess, Isaac; 45th US
Boher, Dorsey; H; 4th Reg Cav Vols
Boice, Beth; I; 14th Reg Inf Vols
Bolden, Andrew; 45th US
Bolen, William A.; 45th US
Bolling, Joseph R.; A; 2nd Reg Cav Vols
Bolton, William; A; 3rd Reg Cav Vols
Bonar, Hiram; B; 17th Reg Inf Vols
Bond, Esquire; F; 11th Reg Inf Vols
Bond, Henry C.; A; 7th Reg Inf Vols
Bond, Henry C.; H; 4th Reg Cav Vols
Bonnett, George ; Sgt.; B; 3rd Reg Inf Vols
Booher, Charles; B; 11th Reg Inf Vols
Booram, John B.; 1st Lt.;1st Lt.; 4th Reg Inf Vols
Booth, Hugh; C; 1st Reg Inf Vols
Boreman, W. W.; C; 10th Reg Inf Vols
Bosley, Emanuel A.; M; 1st Reg Cav Vols
Bosman, William; D; 4th Reg Inf Vols
Bostick, Joseph; H; 7th Reg Cav Vols
Boston, Henry T.; K; 10th Reg Inf Vols
Boston, John W.; K; 10th Reg Inf Vols
Boswath, Hugh Y.; G; 6th Reg Inf Vols
Bosworth, Alfred; K; 7th Reg Inf Vols
Botch, Theo. ; H; 1st Reg Cav Vols
Bouden, Daniel M.; F; 1st Reg Cav Vols
Bowan, Lewis; G; 6th Reg Inf Vols
Bowden, Samuel; D; 2nd Reg Inf Vols
Bowen, David; B; Ind Exempt Inf Vols
Bower, Leonard; D; 2nd Reg Cav Vols
Bowers, James M.; Cpl.; B; 1st Reg Inf Vols
Bowers, James M.;Capt.; 1st Reg Inf Vols
Bowers, Sylvester; C; 9th Reg Inf Vols
Bowie, Tip; 45th US
Bowlen, Emmett; K; 5th Reg Inf Vols
Bowles, William; A; 9th Reg Inf Vols
Bowser, William; A; 5th Reg Cav Vols
Boyce, David; I; 4th Reg Inf Vols
Boyce, William W.; C; 1st Reg Cav Vols
Boyd, James; 45th US
Boyd, James ; Sgt.; E; 2nd Reg Cav Vols
Boyd, Jeremiah M.; 1st Lt.; 2nd Reg Cav Vols
Boyd, William R.; I; 13th Reg Inf Vols
Boyer, Benjamin R.; D; 11th Reg Inf Vols
Boyer, James M.; E; 1st Reg Cav Vols
Boyer, William; A; 4th Reg Cav Vols
Boyles, John; A; 4th Reg Cav Vols
Boynton, Guy; A; 3rd Reg Cav Vols
Boynton, Harvey; A; 3rd Reg Cav Vols
Bradbury, Curtis; 1st Sgt.; H; 4th Reg Inf Vols
Bradbury, George W.; H; 1st Reg Inf Vols
Bradford, Abraham; G; 15th Reg Inf Vols
Bradley, Charles R.; F; 1st Reg Cav Vols
Bradley, John L.; B; 4th Reg Inf Vols
Bradshaw, William; G; 1st Reg Inf Vols
Brady, C. C.; C; 1st Reg Inf Vols
Brady, James; 45th US
Brady, Jared; 45th US
Bragg, David C.; H; 9th Reg Inf Vols
Brammer, Elijah; D; 5th Reg Inf Vols
Brammer, Robert C.; Sgt.; C; 5th Reg Inf Vols
Brannon, John N.; F; 4th Reg Cav Vols
Brannon, William H.; G; 9th Reg Inf Vols
Braun, Lewis; M; 1st Reg Cav Vols
Breeding, James; G; 2nd Reg Cav Vols
Brelsford, James M.; F; 10th Reg Inf Vols
Brelsford, William H.; F; 10th Reg Inf Vols
Brenker, Marion; K; 4th Reg Cav Vols
Brennen, John; G; 7th Reg Inf Vols
Brenner, Charles; A; 1st Reg Lt Art Vols
Brenner, John B.; K; 15th Reg Inf Vols
Brewster, William H.; F; 7th Reg Inf Vols
Brezee, Henry L.; N; 6th Reg Inf Vols
Brice, William; L; 1st Reg Cav Vols
Brice, William ; C; 7th Reg Inf Vols
Bricker, Benjamin; A; 9th Reg Inf Vols
Bricker, Samuel; D; 6th Reg Cav Vols
Bright, Thornton; D; 1st Reg Inf Vols
Brison, William E.; F; 7th Reg Inf Vols
Brockmueller, Joseph; 1st Sgt.; A; 1st Reg Lt Art Vols
Broderick, Henry; Cpl.; I; 1st Reg Inf Vols
Brohan, Frederick; K; 6th Reg Inf Vols
Brooke, Henry R.; Cpl.; F; 2nd Reg Cav Vols
Brookhover, Jacob; H; 7th Reg Inf Vols
Brooks, George; I; 9th Reg Inf Vols
Brooks, George S.;Cpl.; C; 2nd Reg Vet Inf Vols
Brooks, William; H; 2nd Reg Cav Vols
Brooks, William; H; 9th Reg Inf Vols
Brown, Adney; D; 4th Reg Cav Vols
Brown, Albert S.; H; 1st Reg Lt Art Vols
Brown, Alpheus C.; Cpl.; H; 3rd Reg Inf Vols
Brown, C. W.; C; 1st Reg Cav Vols
Brown, Carlisle; Sgt.; H; 1st Reg Lt Art Vols
Brown, David C.; B; 4th Reg Cav Vols
Brown, Edgar C. B.; Cpl.; B; 2nd Reg Vet Inf Vols
Brown, James; O; 7th Reg Inf Vols
Brown, Jesse; 45th US
Brown, John B.; E; 1st Reg Cav Vols
Brown, John Jr.; H; 1st Reg Lt Art Vols
Brown, John W. D.; E; 1st Reg Lt Art Vols
Brown, John W.; D; 4th Reg Cav Vols
Brown, John W.; D; 1st Reg Cav Vols
Brown, Moses; E; 14th Reg Inf Vols
Brown, Rufus; 45th US
Brown, Samuel; Farrier; F; 1st Reg Cav Vols
Brown, Samuel D.; F; 3rd Reg Cav Vols
Brown, Thomas;Cpl.; B; 10th Reg Inf Vols
Brown, Thomas B.; E; 7th Reg Inf Vols
Brownfield, Robert ; A; 1st Reg Cav Vols
Browning, James Z.; 1st Lt.; 3rd Reg Inf Vols
Brownlee, Daniel; D; 1st Reg Inf Vols
Bruce, Walter J.; M; 1st Reg Cav Vols
Brugger, John; A; 1st Reg Lt Art Vols
Brumfield, William; E; 5th Reg Inf Vols
Brummer, Samuel; C; 5th Reg Inf Vols
Brutton, Adam; 2nd Lt.; 4th Reg Inf Vols
Bryan, Abraham; A; 1st Reg Cav Vols
Bryan, George W.; E; 15th Reg Inf Vols
Bryson, William E.; 2nd Lt.; 3rd Reg Inf Vols
Bub, John; H; 1st Reg Lt Art Vols
Bucanan, James T.; C; 15th Reg Inf Vols
Buck, Darius S.; G; 2nd Reg Cav Vols
Buckley, John C. ; Sgt.; C; 2nd Reg Vet Inf Vols
Buehrle, Charles ; Sgt.; C; 5th Reg Cav Vols
Bunch, Henry G.; F; 7th Reg Inf Vols
Burcham, George; I; 4th Reg Inf Vols
Burcker, Barry; K; 1st Reg Inf Vols
Burdette, Silas A.; E; 2nd Reg Cav Vols
Burford, James T.; D; 1st Reg Lt Art Vols
Burge, Eli; K; 7th Reg Inf Vols
Burge, Harvey; L; 6th Reg Inf Vols
Burgess, Henry; I; 7th Reg Inf Vols
Burgess, William; I; 6th Reg Inf Vols
Burgess, William G.; F; 7th Reg Inf Vols
Burkardt, John A.; Cpl.; A; 1st Reg Lt Art Vols
Burke, Anthony; A; 15th Reg Inf Vols
Burke, George W.; 45th US
Burkell, Alfred; Sgt.; H; 2nd Reg Vet Inf Vols
Burks, Charles; 45th US
Burks, James; 45th US
Burks, Tyler; 45th US
Burnar , George W.; K; 1st Reg Cav Vols
Burnes, James L.; E; 7th Reg Cav Vols
Burns, Henry;Sgt.; F; 5th Reg Cav Vols
Burnside, William H.; Sgt.; H ; 2nd Reg Cav Vols
Burress, James P.; H; 13th Reg Inf Vols
Burt, Robert; L; 6th Reg Inf Vols
Burton, Alfred D.; C; 7th Reg Inf Vols
Burton, John A.; L; 6th Reg Inf Vols
Burton, Nicholas; Bugler; B; 3rd Reg Cav Vols
Bush, William D.; B; 10th Reg Inf Vols
Bushkirk, S. A.; E; 5th Reg Cav Vols
Butcher, Edgar; D; 17th Reg Inf Vols
Butcher, George; I; 4th Reg Inf Vols
Butcher, Hamilton; F; 1st Reg Cav Vols
Butcher, Hildren; L; 1st Reg Cav Vols
Butcher, William; G; 13th Reg Inf Vols
Butler, Julius; 45th US
Butler, Lewis; H; 1st Reg Lt Art Vols
Byard, John L.; P; 6th Reg Inf Vols
Byard, Samuel J.; K; 2nd Reg Inf Vols
Byers, John A.; F; 2nd Reg Cav Vols
Byers, John A.; Capt.; 1st Reg Cav Vols
Byes, John Sr.; M; 7th Reg Cav Vols

Cable, John; D; 2nd Reg Cav Vols
Cady, Lawrence ; H; 1st Reg Lt Art Vols
Cain, Bernard; F; 2nd Reg Inf Vols
Cain, Edward; C; 1st Reg Cav Vols
Caldwell, James R.; Cpl.; C; 2nd Reg Vet Inf Vols
Caldwell, William H.; C; 2nd Reg Vet Inf Vols
Call, Albert F.; K; 6th Reg Cav Vols
Callahan, Cyrus M.; E; 2nd Reg Cav Vols
Callahan, Thomas; H; 1st Reg Cav Vols
Callinder, George W.; 45th US
Calwell, James ; E; 2nd Reg Cav Vols
Cameons, Joseph; K; 5th Reg Inf Vols
Cameron, Daniel; Cpl.; H; 1st Reg Cav Vols
Camhouse, John; G; 1st Reg Inf Vols
Campbell, Henry; 45th US
Campbell, William; 45th US
Campbell, William H.; H; 15th Reg Inf Vols
Canada, James; I; 15th Reg Inf Vols
Canada, Robert; I; 15th Reg Inf Vols
Canady, William C.; H; 10th Reg Inf Vols
Canfield, Thomas; K; 4th Reg Inf Vols
Canprey, Jos.; K; 1st Reg Inf Vols
Carbine, John; A; 4th Reg Cav Vols
Carder, George; M; 6th Reg Inf Vols
Carder, Jacob H.; B; 6th Reg Cav Vols
Carder, Joseph G.; K; 10th Reg Inf Vols
Carder, Sanford; B; 6th Reg Cav Vols
Carens, Joseph; Cpl.; H; 9th Reg Inf Vols
Carlile, Calvin; C; 13th Reg Inf Vols
Carmichael, Samuel A.; D; 7th Reg Cav Vols
Carney, Owen; F; 2nd Reg Inf Vols
Carney, William W.; Sgt.; F; 2nd Reg Inf Vols
Carothers, Zadock W. M.; G; 1st Reg Cav Vols
Carpenter, Benjamin F.; D; 2nd Reg Cav Vols
Carpenter Theo.; Cpl.; G; 10th Reg Inf Vols
Carpton, Alfred S.; B; 6th Reg Inf Vols
Carr, Anthony; F; 6th Reg Inf Vols
Carr, Edward; E; 1st Reg Inf Vols
Carr, Francis M.; H; 7th Reg Cav Vols
Carr, James M.; K; 7th Reg Cav Vols
Carr, John T.; D; 6th Reg Cav Vols
Carr, Thomas; G; 1st Reg Inf Vols
Carr, Thomas O.; L; 4th Reg Cav Vols
Carrigan, James; A; 5th Reg Cav Vols
Carroll, Tunis; Cpl.; E; 1st Reg Inf Vols
Carroll, Tunis; Cpl.; E; 1st Reg Inf Vols
Carroll, William; E; 2nd Reg Inf Vols
Carter, Jasper; E; 1st Reg Lt Art Vols
Carter, Reuben; I; 1st Reg Cav Vols
Casey, David G.; Sgt.; F; 6th Reg Cav Vols
Cashman, Jno. E.; A; 1st Reg Inf Vols
Cashner, John T.; C; 17th Reg Inf Vols
Casiday, John; Bugler; K; 4th Reg Cav Vols
Cassady, John; D; 17th Reg Inf Vols
Cassady, Thomas; Musician; G; 7th Reg Cav Vols
Cassiday, Patrick; K; 10th Reg Inf Vols
Cassiday, Peter; F; 2nd Reg Inf Vols
Castle, Henry C.; A; 1st Reg Inf Vols
Castle, Henry C.; F; 4th Reg Cav Vols
Catlett, Elisha W.; G; 10th Reg Inf Vols
Catlett, Emanuel; G; 7th Reg Inf Vols
Caulfield, Ml.; I; 6th Reg Inf Vols
Cavenaugh, Patrick; B; 6th Reg Cav Vols
Cayton, Washington; K; 1st Reg Vet Inf Vols
Chadderson, C.; F; 5th Reg Cav Vols
Chalfaub, Charles; C; 1st Reg Inf Vols
Chambers, Eli; A; 17th Reg Inf Vols
Chambers, G. W.; F; 1st Reg Inf Vols
Chambers, James; A; 4th Reg Cav Vols
Chambers, Josiah; 7th Reg Inf Vols
Champfield, Cyrus; F; 3rd Reg Inf Vols
Chance, Henry; K; 1st Reg Vet Inf Vols
Chancy, Michael; D; 1st Reg Inf Vols
Chapman, Wilson S.; H; 1st Reg Inf Vols
Chase, Ira; D; 2nd Reg Inf Vols
Cheesman, Alexander; C; 9th Reg Inf Vols
Childers, Timothy F.; M; 7th Reg Cav Vols
Chile, Selp; 45th US
Chippie, Samuel W.; B; 7th Reg Inf Vols
Chisnall, Martin; G; 2nd Reg Vet Inf Vols
Christman, John A.; A; 12th Reg Inf Vols
Christopher, Walter; 2nd Lt.; 2nd Reg Cav Vols
Clair, Francis; O; 6th Reg Inf Vols
Clark, Francis; F; 10th Reg Inf Vols
Clark, George; 45th US
Clark, George W.; A; 6th Reg Inf Vols
Clark, Guy; E; 7th Reg Cav Vols
Clark, James; L; 4th Reg Cav Vols
Clark, John S.; G; 6th Reg Inf Vols
Clark, Levi; K; 4th Reg Cav Vols
Clark, Mitchell T.; 45th US
Clark, Thomas B.; C; 10th Reg Inf Vols
Clark, William; F; 1st Reg Inf Vols
Clary, Patrick; K; 2nd Reg Inf Vols
Clay, Henry; 45th US
Clay, William E.; K; 1st Reg Vet Inf Vols
Clayton, John; D; 6th Reg Inf Vols
Clayton, John L.; B; 6th Reg Cav Vols
Clayton, Joseph S.; Cpl.;A; 1st Reg Lt Art Vols
Clayton, William P.; F; 7th Reg Inf Vols
Clemens, Ferguson; G; 6th Reg Inf Vols
Clemens, John; G; 6th Reg Inf Vols
Clifford, John M.; D; 7th Reg Cav Vols
Cline, James A.; H; 7th Reg Cav Vols
Cline, John W.; L; 3rd Reg Cav Vols
Cline, Joseph J.; Sgt.; A; 6th Reg Cav Vols
Cline, Phillip; G; 4th Reg Cav Vols
Clutter, Harvey; H; 4th Reg Cav
Clutter, John J.; K; 10th Reg Inf Vols
Clutter, Martin O.; K; 3rd Reg Cav Vols
Coates, Jacob; G; 1st Reg Inf Vols
Coats, Jacob; B; 1st Reg Inf Vols
Coaway, John; E; 7th Reg Inf Vols
Coborn, Joseph; I; 5th Reg Inf Vols
Cochran, Abraham; Cpl.; K; 2nd Reg Cav Vols
Cockerill, Charles; D; 1st Reg Cav Vols
Coe, Jos. W.;Cpl.; D; 12th Reg Inf Vols
Coe, Thomas; I; 9th Reg Inf Vols
Coffman, Simeon; I; 7th Reg Inf Vols
Cogan, Daniel S.; K; 4th Reg Inf Vols
Cogan, John W.; Sgt.; K; 4th Reg Inf Vols
Cohen, James; D; 1st Reg Inf Vols
Colan, James B.; D; 15th Reg Inf Vols
Cole, Hugh; A; 3rd Reg Cav Vols
Cole, Martin V.; G; 3rd Reg Inf Vols
Cole, Stephen; A; Ind Exempt Inf Vols
Cole, Stephen; A; 17th Reg Inf Vols
Cole, William B.; H; 1st Reg Lt Art Vols
Coleman, Daniel; K; 4th Reg Inf Vols
Coleman, Jesse; K; 10th Reg Inf Vols
Coleman, Samuel N.; A; 8th Reg Inf Vols
Collars, Jacob; I; 7th Reg Inf Vols
Collens, Enoch A.; Cpl.; A; 2nd Reg Vet Inf Vols
Collett, Chester ; A; 11th Reg Inf Vols
Collier, Joseph; A; 5th Reg Inf Vols
Collins, George; Sgt.; L; 1st Reg Cav Vols
Collins, George; A; 1st Reg Cav Vols
Collins, James; C; 4th Reg Cav Vols
Collins, James; H; 1st Reg Lt Art Vols
Collins, James C.; A; 3rd Reg Cav Vols
Collins, James F.; H; 1st Reg Inf Vols
Collins, Joseph; I; 2nd Reg Cav Vols
Collins, Lewis; K; 1st Reg Vet Inf Vols
Collins, S. P.; D; 1st Reg Cav Vols
Collums, S. P.; K; 1st Reg Inf Vols
Colvert, Solomon; Cpl.; A; 7th Reg Inf Vols
Colvin, Edward; F; 2nd Reg Cav Vols
Compston, John H.; M; 2nd Reg Cav Vols
Conaway, George S.; L; 3rd Reg Cav Vols
Conkle, Jacob; D; 4th Reg Cav Vols
Connell, James O.; K; 9th Reg Inf Vols
Conner, Martin; A; 1st Reg Lt Art Vols
Conner, Patrick; C; 15th Reg Inf Vols
Connor, Bartlett; B; 6th Reg Cav Vols
Conoley, Thomas; A; 3rd Reg Cav Vols
Conoway, Eli; 1st Lt.; 10th Reg Inf Vols
Conrad, John M.; G; 7th Reg Inf Vols
Conroy, Anthony; P; 6th Reg Inf Vols
Cook, Britton; Cpl.; E; 4th Reg Inf Vols
Coombe, John; D; 1st Reg Inf Vols
Coon, Abrm.; H; 1st Reg Cav Vols
Coontz, Michael; H; 6th Reg Inf Vols
Cooper, Archemides; B; Ind Exempt Inf Vols
Cooper, George T.; I; 2nd Reg Vet Inf Vols
Cooper, George W.; H; 7th Reg Inf Vols
Cooper, Josephus; E; 8th Reg Inf Vols
Cooper, Samuel; B; 1st Reg Cav Vols
Cooper, Seth; D; 5th Reg Inf Vols
Cooper, Warren; H; 1st Reg Lt Art Vols
Copeland, David; 45th US
Corbean, William; I; 4th Reg Inf Vols
Corcoran, Daniel; I; 2nd Reg Vet Inf Vols
Cornell, David R.; C; 2nd Reg Vet Inf Vols
Cornwell, Ellis; N; 6th Reg Inf Vols
Cornwell, Silas; N; 6th Reg Inf Vols
Cornwell, T. R. ; N; 6th Reg Inf Vols
Cort, John; I; 4th Reg Inf Vols
Cortney, Calvin; Cpl.; A; 1st Reg Cav Vols
Costillo, Glenville H.; A; 6th Reg Cav Vols
Cott, Wilm; H; 7th Reg Inf Vols
Cotterell, John; A; 3rd Reg Cav Vols
Cottraille, Granville; Cpl.; G; 6th Reg Cav Vols
Cottrill, Marion; K; 9th Reg Inf Vols
Coughman, John H.; H; 9th Reg Inf Vols
Courtney, William F.; D; 7th Reg Inf Vols
Covanovan, William J.; D; 11th Reg Inf Vols
Cowan, William; M; 4th Reg Cav Vols
Cowen, William; A; Ind Exempt Inf Vols
Cowens, John S.; H; 1st Reg Inf Vols
Cowey, Thomas;Cpl.; A; 4th Reg Inf Vols
Cox, Jacob W.; E; 2nd Reg Inf Vols
Cox, Jesse E.; C; 11th Reg Inf Vols
Cox, Stephen; D; 1st Reg Inf Vols
Crabtree, Charles; A; 4th Reg Inf Vols
Cradle, Casper; C; 4th Reg Inf Vols
Craft, John P.; I; 5th Reg Inf Vols
Craig, Abraham; C; 7th Reg Inf Vols
Craig, Anthony; D; 1st Reg Lt Art Vols
Craig, David M.; D; 12th Reg Inf Vols
Craig, James; 1st Lt.; 9th Reg Inf Vols
Craig, John; I; 4th Reg Inf Vols
Craig, Samuel P.; Cpl.; I; 1st Reg Inf Vols
Crane, Russell B.; H; 1st Reg Lt Art Vols
Crawford, James; C; 5th Reg Inf Vols
Crawford, John W.; 45th US
Cremear, William H.; H; 17th Reg Inf Vols
Crenehall, Charles; 45th US
Crim, William H.; E; 7th Reg Inf Vols
Criswell, Charles; C; 10th Reg Inf Vols
Criswell, Nicholas; A; 4th Reg Cav Vols
Critchfield, William J.; E; 7th Reg Cav Vols
Crites, John ; G; 10th Reg Inf Vols
Critten, Isaac; K; 15th Reg Inf Vols
Critton, Daniel; F; 10th Reg Inf Vols
Critzburg, Christian; K; 4th Reg Inf Vols
Croes, Samuel K.; Cpl.; A; 5th Reg Cav Vols
Cromlish, George; B; 1st Reg Inf Vols
Cronin, Patrick; G; 1st Reg Inf Vols
Crooks, John L.;Cpl.; A; 2nd Reg Cav Vols
Cross, Robert J.; D; 6th Reg Inf Vols
Cross, Samuel; L; 1st Reg Cav Vols
Crouch, Gilbert; G; 4th Reg Inf Vols
Crowell, William; A; 15th Reg Inf Vols
Crowfoot, Westly W.; Cpl.; H; 13th Reg Inf Vols
Crowl, John W.; B; 15th Reg Inf Vols
Cruson, John; G; 1st Reg Inf Vols
Cullen, Matthew; E; 1st Reg Lt Art Vols
Culp, Amos; Cpl.; G; 6th Reg Cav Vols
Culver, William; E; 8th Reg Inf Vols
Cumbee, Thomas; H; 7th Reg Cav Vols
Cumberledge, Isaac; Cpl.; C; 6th Reg Inf Vols
Cumberledge, Israel; Cpl.; H; 4th Reg Cav Vols
Cumberlidge, Peter; H; 1st Reg Lt Art Vols
Cummings, Abraham; A; 7th Reg Inf Vols
Cummins, Lewis; H; 10th Reg Inf Vols
Cummins, Ml.; G; 2nd Reg Vet Inf Vols
Cumpston, Jacob; K; 1st Reg Vet Inf Vols
Cunningham, B. F.; Cpl.; H; 4th Reg Cav Vols
Cunningham, David; I; 15th Reg Inf Vols
Cunningham, Elkana T.; G; 7th Reg Inf Vols
Cunningham, Francis; K; 1st Reg Cav Vols
Cunningham, Gustavus; Cpl.; F; 7th Reg Inf Vols
Cunningham, Joseph; I ; 2nd Reg Inf Vols
Curnes, Richard; E; 7th Reg Cav Vols
Curry, George; G; 7th Reg Inf Vols
Curry, Harrison; E; 6th Reg Cav Vols
Curtiss, Julien E.; Captain; 8th Reg Inf Vols
Cusack, Farrell; Cpl.; C; 1st Reg Lt Art Vols
Custer, George W.; Cpl.; A; 5th Reg Inf Vols
Cutshaw, Shephard; C; 1st Reg Inf Vols

Dabney, James;Sgt.; B; 4th Reg Inf Vols
Dailey, Charles; B; 15th Reg Inf Vols
Dailey, Jesse; N; 6th Reg Inf Vols
Daley, Patrick; Cpl.; A; 2nd Reg Inf Vols
Dalton, B.; K; 3rd Reg Cav Vols
Damo, William H.; D; 1st Reg Inf Vols
Daniel, Joseph W.;2nd Lt.; 1st Reg Lt Art Vols
Darby, John W.; H; 3rd Reg Inf Vols
Darby, Thomas; F; 2nd Reg Cav Vols
Darley, George ; D; 1st Reg Cav Vols
Darrah, Joseph S.; Cpl.; N; 6th Reg Inf Vols
Darst, Emanuel; K; 3rd Reg Cav Vols
Daugerty, Daniel; G; 1st Reg Inf Vols
Daugherty, Daniel; K; 15th Reg Inf Vols
Daugherty, Daniel; Cpl.; B; 1st Reg Inf Vols
Daum, Phillip; Capt.; 1st Reg Lt Art Vols
Davidson, Jesse B.; C; 4th Reg Cav Vols
Davidson, John; H; 1st Reg Lt Art Vols
Davidson, Martin; H; 1st Reg Lt Art Vols
Davidson, William L.; B; 5th Reg Inf Vols
Davis, Aaron; I; 7th Reg Inf Vols
Davis, Alfred; H; 1st Reg Inf Vols
Davis, Asbury S.; E; 2nd Reg Inf Vols
Davis, August; Cpl.; C; 2nd Reg Inf Vols
Davis, Charles F.; H; 1st Reg Inf Vols
Davis, Christopher C.; I; 9th Reg Inf Vols
Davis, David; E; 4th Reg Inf Vols
Davis, Franklin; H; 4th Reg Cav Vols
Davis, George; E; 2nd Reg Cav Vols
Davis, George W.; B; 7th Reg Inf Vols
Davis, George W.; D; 45th US
Davis, Henry; Blacksmith; H; 7th Reg Cav Vols
Davis, Isaac; L; 7th Reg Cav Vols
Davis, Jacob; M; 1st Reg Cav Vols
Davis, Jacob; F; 4th Reg Inf Vols
Davis, James M.; Sgt.; A; 5th Reg Inf Vols
Davis, John; D; 2nd Reg Cav Vols
Davis, John W.; 2nd Lt.; 4th Reg Inf Vols
Davis, Jonathan; 45th US
Davis, Jos. A.; K; 12th Reg Inf Vols
Davis, Joseph H.; G; 6th Reg Cav Vols
Davis, L.; A; Ind Exempt Inf Vols
Davis, Lemuel H.; Com. Sgt.; D; 2nd Reg Cav Vols
Davis, Morgan D.; A; 3rd Reg Cav Vols
Davis, Robert W.; D; 4th Reg Inf Vols
Davis, Samuel B. ; I; 1st Reg Cav Vols
Davis, Sanderson; B; 6th Reg Cav Vols
Davis, Shadrac; B; 1st Reg Inf Vols
Davis, Timothy K.; G; 6th Reg Inf Vols
Davis, William; G; 1st Reg Inf Vols
Davis, William G.; I; 13th Reg Inf Vols
Dawn, Samuel N.; D; 1st Reg Inf Vols
Dawson, Albert ; Teamster; C; 2nd Reg Vet Inf Vols
Dawson, Henry H.; C; 2nd Reg Vet Inf Vols
Dawson, John M.; E; 10th Reg Inf Vols
Dawson, Louis A.; F; 10th Reg Inf Vols
Dawson, Marion L.; M; 4th Reg Cav Vols
Dawson, Noah D.; I; 15th Reg Inf Vols
Dawson, Thomas; I; 1st Reg Cav Vols
Dawson, William; M; 2nd Reg Cav Vols
Dawson, William; E; 5th Reg Inf Vols
Day, Friley; K; 1st Reg Vet Inf Vols
Day, Kimber B.; A; 5th Reg Inf Vols
Dayton, James; I; 7th Reg Inf Vols
Dayton, James F. ; Hosp. Steward; 1st Reg Cav Vols
Dean, Jesse; B; 17th Reg Inf Vols
Dean, John; B; 1st Reg Cav Vols
Debolt, David; K; 7th Reg Inf Vols
Debon, Granville; K; 1st Reg Vet Inf Vols
Debran, Andrew J.; Cpl.; G; 4th Reg Inf Vols
Debula, William; A; 1st Reg Inf Vols
Deems, Alexander; G; 6th Reg Cav Vols
Deen, James; G; 6th Reg Cav Vols
Deen, Seth; I; 4th Reg Inf Vols
Deering, Josephus; K; 17th Reg Inf Vols
Deeroger, Frederick; A; 5th Reg Cav Vols
Deitrich, John; A; 1st Reg Lt Art Vols
Delaney, Dennis;Captain; 1st Reg Cav Vols
Delaney, Edmond; G; 2nd Reg Cav Vols
Delaney, John; G; 7th Reg Inf Vols
Delany, William C.; C; 1st Reg Inf Vols
Delorden, Madison; K; 3rd Reg Cav Vols
Demfield, Robert; Sgt.; C; 1st Reg Cav Vols
Denham, Andrew J.; G; 12th Reg Inf Vols
Dennis, Alexander; 45th US
Dennis, James; 45th US
Dennis, John; I; 2nd Reg Cav Vols
Denny, John; B; 7th Reg Inf Vols
Depue, Grovener; B; 11th Reg Inf Vols
DeRose, William; 1st Lt.; 1st Reg Lt Art Vols
Derris, B.; C; 3rd Reg Cav Vols
Detrick, Christopher; K; 2nd Reg Inf Vols
Dever, Luther C.; B; 1st Reg Cav Vols
Dever, William; A; 5th Reg Cav Vols
Devere, Frederick; A; 1st Reg Cav Vols
Devlin, John C.; F; 2nd Reg Inf Vols
Deyarman, Robert G.; Cpl.; L; 2nd Reg Cav Vols
Dick, John H.; Com. Sgt.; C; 1st Reg Cav Vols
Dickerhoof, Joseph L.; C; 2nd Reg Vet Inf Vols
Dicks, Henry C.; B; 6th Reg Inf Vols
Diehl, Casper; A; 5th Reg Cav Vols
Dill, David H.; Sgt.; G; 6th Reg Inf Vols
Dill, George; M; 4th Reg Cav Vols
Dillon, Charles; G; 13th Reg Inf Vols
Dillon, Daniel; Cpl.; H; 6th Reg Cav Vols
Dillon, George P.; G; 13th Reg Inf Vols
Dillon, Joseph H.; M; 7th Reg Cav Vols
Dinethorne, John; C; 1st Reg Cav Vols
Dittmar, Peter; A; Ind Exempt Inf Vols
Divit, Thomas; B; 1st Reg Cav Vols
Dixon, James R.; B; 1st Reg Cav Vols
Dixon, William; G; 7th Reg Inf Vols
Dixon, William; D; 4th Reg Cav Vols
Dodd, Bur; 45th US
Dodd, John; A; 6th Reg Inf Vols
Dodson, William; A; 1st Reg Cav Vols
Doetsch, Anton; A; 1st Reg Lt Art Vols
Doman, John; Cpl.; F; 1st Reg Inf Vols
Donaldson, Ashby P.; K; 2nd Reg Cav Vols
Donley, Thomas; Cpl.; K; 5th Reg Cav Vols
Donnelly, Patrick; I; 2nd Reg Vet Inf Vols
Dorman, J. M.; I; 1st Reg Inf Vols
Dornan, John M.; I; 12th Reg Inf Vols
Dorsey, George B. S.; E; 3rd Reg Inf Vols
Dorsey, James ; H; 7th Reg Cav Vols
Dorsey, Richard; D; 1st Reg Lt Art Vols
Dorsey, William C.; C; 17th Reg Inf Vols
Dougherty, Andrew; I; 12th Reg Inf Vols
Dougherty, John W.; H; 11th Reg Inf Vols
Dougherty, John W.; E; 6th Reg Inf Vols
Dougherty, Patrick; K; 5th Reg Cav Vols
Douglas, Stephen; L; 3rd Reg Cav Vols
Douglass, Joseph; F; 1st Reg Cav Vols
Downing, George E.; Adj.; 2nd Reg Cav Vols
Doyle, George; I; 2nd Reg Vet Inf Vols
Drabell, John F.; K; 6th Reg Cav Vols
Drake, Ml. K.; C; 8th Reg Inf Vols
Drake, Osburn T.; I; 9th Reg Inf Vols
Drake, Samuel; E; 10th Reg Inf Vols
Driscol, John; H; 1st Reg Cav Vols
Driver, James; A; 4th Reg Inf Vols
Drummond, Gamalel; C; 7th Reg Cav Vols
Duane, John W.; H; 3rd Reg Cav Vols
Dudley, Daniel; Com. Sgt.; I; 2nd Reg Cav Vols
Duff, Joseph E.; E; 7th Reg Cav Vols
Duff, William; A; Ind Exempt Inf Vols
Dulaney, Daniel; C; 15th Reg Inf Vols
Dull, Daniel J.; A; 7th Reg Inf Vols
Dunbar, Theodore; I; 2nd Reg Cav Vols
Duncan, Alva W.; B; 6th Reg Inf Vols
Duncan, Ashbel F.; 1st Sgt.; L; 2nd Reg Cav Vols
Duncan, Hugh; E; 5th Reg Inf Vols
Dunfield, George; G; 2nd Reg Cav Vols
Dunfield, Jordon; D; 8th Reg Inf Vols
Dunlap, John ; Cpl.; C; 2nd Reg Vet Inf Vols
Dunn, Alexander; F; 2nd Reg Inf Vols
Dunn, Bryan; L; 1st Reg Cav Vols
Dunn, William B.; K; 1st Reg Vet Inf Vols
Dunott, George; 45th US
Durbin, David A.; D; 7th Reg Inf Vols
Durbin, John W.; D; 1st Reg Lt Art Vols
Durmore, Robert; H; 17th Reg Inf Vols
Dye, John; H; 6th Reg Inf Vols
Dyer, Patrick; K; 1st Reg Vet Inf Vols


Eakle, Jonathan; D; 15th Reg Inf Vols
Earhart, John; D; 6th Reg Cav Vols
Easterman, V.; K; 3rd Reg Cav Vols
Eaton, John; D; 7th Reg Inf Vols
Eberman, Albert G.; K; 1st Reg Cav Vols
Edwards, David; H; 5th Reg Inf Vols
Edwards, George; D; 8th Reg Inf Vols
Edwards, Hamilton; G; 10th Reg Inf Vols
Edwards, P. S.; F; 3rd Reg Cav Vols
Edwards, Parmer S.; C; 7th Reg Inf Vols
Edwards, William H.; M; 2nd Reg Cav Vols
Elder, Isaac; G; 1st Reg Inf Vols
Elderkin, Jackson; G; 2nd Reg Cav Vols
Elgon, John; G; 7th Reg Inf Vols
Elkins, Charles R.; I; 7th Reg Cav Vols
Elkins, Franklin; G; 13th Reg Inf Vols
Elkins, William; D; 2nd Reg Inf Vols
Elliott, John; L; 2nd Reg Cav Vols
Elliott, John; F; 3rd Reg Inf Vols
Elliott, Richard; G; 5th Reg Inf Vols
Ellis, James; 45th US
Emerson, Benjamin; E; 8th Reg Inf Vols
Emigh, Joshua; D; 2nd Reg Cav Vols
Engelbert, Parris; A; 1st Reg Lt Art Vols
Engleman, William; Capt.; 9th Reg Inf Vols
Enoch, James G.; H; 6th Reg Inf Vols
Enoch, Morgan; C; 3rd Reg Cav Vols
Enos, John G.; Musician; 4th Reg Inf Vols
Erant, William; I; 7th Reg Inf Vols
Erlewine, Isaac; Cpl.; A; 3rd Reg Cav Vols
Ernstberger, John; A; 1st Reg Lt Art Vols
Erskine, John M.; G; 7th Reg Inf Vols
Eskew, James H.; E; 4th Reg Cav Vols
Eslinger, Christian; A; 4th Reg Cav Vols
Eslinger, Christian; H; 1st Reg Cav Vols
Estabrook, Isaac N.; 1st Lt.; 6th Reg Inf Vols
Etline, David; H; 7th Reg Inf Vols
Evans, Edward; G; 2nd Reg Cav Vols
Evans, George; K; 6th Reg Inf Vols
Evans, John; G; 7th Reg Inf Vols
Evans, John W.; I; 1st Reg Inf Vols
Evans, John W.; G; 5th Reg Inf Vols
Evans, Joshua; C; 11th Reg Inf Vols
Evans, William H.; Sgt.; G; 10th Reg Inf Vols
Evans, William O.; M; 4th Reg Cav Vols
Evertt, Lewis; C; 2nd Reg Vet Inf Vols
Everett, Robert; E; 1st Reg Inf Vols
Ewell, William T.; A; 15th Reg Inf Vols
Ewing, Robert H.; Cpl.; A; 10th Reg Inf Vols
Ewing, William W.; G; 17th Reg Inf Vols
Exling, John; A; 11th Reg Inf Vols


Fairfax, Charles W.; B; 11th Reg Inf Vols
Fairfax, Henry; 45th US
Fame, Frederick; A; 13th Reg Inf Vols
Farer, Daniel; G; 2nd Reg Cav Vols
Farley, Charles W.; G; 4th Reg Inf Vols
Farley, George; Sgt.; D; 13th Reg Inf Vols
Farley, Merida; G; 4th Reg Inf Vols
Farlin, Burwell; E; 13th Reg Inf Vols
Farmer, Augustus; 45th US
Farnsworth, Henry; F; 1st Reg Inf Vols
Farrall, Daniel; A; 6th Reg Inf Vols
Farrell, John; K; 1st Reg Cav Vols
Farris, Wilm.; K; 3rd Reg Cav Vols
Fase, Henry; I; 1st Reg Cav Vols
Faughner, Michael; C; 4th Reg Inf Vols
Feay, William; G; 10th Reg Inf Vols
Feazel, William E.; 1st Lt.; 1st Reg Cav Vols
Feevay, August; C; 2nd Reg Vet Inf Vols
Fellows, C. C.; M; 4th Reg Cav Vols
Felton, James; A; 4th Reg Cav Vols (medal says Felton, but should be Fitton)
Ferguson, Richard; F; 5th Reg Cav Vols
Ferguson, Samuel W.; D; 1st Reg Cav Vols
Ferrell, Thomas M.; D; 12th Reg Inf Vols
Ferry, Thomas; H; 1st Reg Lt Art Vols
Fershu, John; G; 5th Reg Inf Vols
Fetterman, L. F.; Sgt.; G; 1st Reg Lt Art Vols
Field, Washington; 45th US
Fielden, William H.; Musician; M; 7th Reg Cav Vols
Fields, Richard; K; 1st Reg Vet Inf Vols
Fillinger, Francis M.; G; 4th Reg Inf Vols
Fillinger, Samuel; H; 9th Reg Inf Vols
Filton, Robert; F; 1st Reg Inf Vols
Finnerty, Michael; B; 3rd Reg Inf Vols
Finnin, James; F; 5th Reg Cav Vols
Firestone, Ml.; G; 6th Reg Inf Vols
Fisher, Elisha T.; 2nd Lt.; 2nd Reg Cav Vols
Fisher, Isaac F.; Wagoner;B; 6th Reg Cav Vols
Fisher, Jos.; B; 11th Reg Inf Vols
Fisher, Rezin P.; Sgt.; H; 1st Reg Lt Art Vols
Fisher, Simon; D; 7th Reg Inf Vols
Fisher, Wilson;C.S. Sgt.; M; 7th Reg Cav Vols
Fitts, Michael; G; 1st Reg Inf Vols
Fitzgerald, John H.; C; 17th Reg Inf Vols
Fitzgerald, Peter; L; 3rd Reg Cav Vols
Fitzpatrick, John; F; 2nd Reg Cav Vols
Fitzsimmons, Francis; D; 5th Reg Cav Vols
Flack, Robert; K; 1st Reg Vet Inf Vols
Flanagan, Edward; B; 6th Reg Cav Vols
Fleming, David B.; Reg. QM; 12th Reg Inf Vols
Fleming, William ; QM; 1st Reg Cav Vols
Fleming, William W.; F; 6th Reg Cav Vols
Fletcher, Henry H.; A; 9th Reg Inf Vols
Fletcher, James ; A; 1st Reg Inf Vols
Flinn, Benjamin W.; D; 17th Reg Inf Vols
Flinn, Edward; H; 1st Reg Inf Vols
Floyd, John; K; 4th Reg Inf Vols
Floyd, William L.; D; 17th Reg Inf Vols
Fluharty, James S.; H; 14th Reg Inf Vols
Foerch, Lewis; 2nd Lt.; 1st Reg Lt Art Vols
Follett, George I.; C; 7th Reg Inf Vols
Fontz, Thomas B.; C; 2nd Reg Cav Vols
Foot, John L.; E; 1st Reg Inf Vols
Foraker, Albert; D; 7th Reg Inf Vols
Ford, Henry J.; A; 3rd Reg Cav Vols
Ford, Isaac; 45th US
Ford, Joseph; E; 7th Reg Cav Vols
Ford, Thaddeus C.; D; 15th Reg Inf Vols
Ford, Thomas L.; F; 7th Reg Inf Vols
Foreman, John ; H; 9th Reg Inf Vols
Foster, Henderson J.; E; 8th Reg Inf Vols
Foster, Joseph D.; Sgt.; E; 5th Reg Inf Vols
Foster, Samuel; 45th US
Fought, Thomas; H; 13th Reg Inf Vols
Foulk, William H.;Sgt.; K; 6th Reg Cav Vols
Founds, Franklin; C; 7th Reg Inf Vols
Four, Joel G.; E; 13th Reg Inf Vols
Fowell, Frederick; Musician; G; 1st Reg Inf Vols
Fowler, Noah C.; H; 11th Reg Inf Vols
Fox, John E.; E; 1st Reg Inf Vols
Fox, Jonathan; C; 1st Reg Inf Vols
Fox, Washington; P; 6th Reg Inf Vols
Fox, William; F; 1st Reg Inf Vols
Francis, John; L; 1st Reg Cav Vols
Francisco, John; D; 1st Reg Inf Vols
Frank, John; C; 1st Reg Inf Vols
Franke, George P.; H; 1st Reg Inf Vols
Frantz, William J.; Cpl.; H; 6th Reg Cav Vols
Franzen, Peter; A; 1st Reg Lt Art Vols
Fraser, Daniel; G; 1st Reg Inf Vols
Fraser, Jehiel ; QM Sgt.; D; 2nd Reg Cav Vols
Frasheur, Kincheloe; E; 7th Reg Inf Vols
Frasier, Joseph; C; 4th Reg Cav Vols
Fray, John C.; D; 17th Reg Inf Vols
Frayse, Jacob; C; 10th Reg Inf Vols
Frazee, Francis M.; G; 6th Reg Inf Vols
Frazier, George; D; 7th Reg Inf Vols
Frazier, Jacob; H; 11th Reg Inf Vols
Frazier, Joseph; K; 17th Reg Inf Vols
Free, William D.; I; 4th Reg Inf Vols
Freeland, Emanuel; A; 6th Reg Inf Vols
Freeman, William; B; 7th Reg Inf Vols
French, Samuel; C; 10th Reg Inf Vols
Frick, Joseph; A; 1st Reg Lt Art Vols
Friend, Jonas; K; 9th Reg Inf Vols
Fries, Henry W.; P; 6th Reg Inf Vols
Frills, James; G; 1st Reg Inf Vols
Frisbee, John R.;Capt.; G; 5th Reg Cav Vols
Fritz, Eli; A; 1st Reg Lt Art Vols
Front, Noah; Cpl.; I; 5th Reg Inf Vols
Frost, Charles E.; Cpl.; A; 9th Reg Inf Vols
Fry, Daniel; A; Ind Exempt Inf Vols
Fry, Henry J.; G; 4th Reg Inf Vols
Fuller, George U.; G; 1st Reg Vet Inf Vols
Fuller, Harry W.; 1st Lt.; 1st Reg Cav Vols
Fullwider, Abner; K; 10th Reg Inf Vols
Fulmer, Rolson; H; 2nd Reg Vet Inf Vols
Fulwer, Jos. H.; C; 1st Reg Inf Vols
Fumer, John W.; D; 5th Reg Inf Vols
Funk, Christian; D; 4th Reg Inf Vols
Furgeson, James K.; D; 1st Reg Cav Vols
Furr, John W.; L; 1st Reg Cav Vols

Gabriel, Ferdinand; A; 1st Reg Lt Art Vols
Gaddle, Jacob; D; 4th Reg Cav Vols
Gaer, J. M.; C; 1st Reg Cav Vols
Galbrath, George; 45th US
Gallaher, Eugene; 2nd Lt.; 1st Reg Cav Vols
Gallivan, Thomas ; D; 5th Reg Cav Vols
Galloway, Elijah W.; F; 5th Reg Inf Vols
Gamble, William W.; A; 17th Reg Inf Vols
Gamlin, George;Cpl.; C; 2nd Reg Cav Vols
Gangwer, Henry I.; G; 6th Reg Inf Vols
Gantz, Leonard; G; 6th Reg Inf Vols
Gardner, Edward; F; 2nd Reg Vet Inf Vols
Gardner, George L.; 1st Sgt.; L; 3rd Reg Cav Vols
Gardner, James;K; 2nd Reg Inf Vols
Gardner, James A.; F; 2nd Reg Inf Vols
Gardner, Thomas; D; 1st Reg Inf Vols
Garey, Edward O.; G; 1st Reg Inf Vols
Garmar, Emanuel; E; 4th Reg Inf Vols
Garner, Silas; A; 2nd Reg Cav Vols
Gary, John L.; D; 7th Reg Inf Vols
Gary, Samuel Sr.; A; 17th Reg Inf Vols
Gaskill, Jacob; D; 4th Reg Inf Vols
Gassett, Joseph; E; 5th Reg Inf Vols
Gassett, Miles; D; 4th Reg Cav Vols
Gassway, John; G; 1st Reg Inf Vols
Gatchell, David; Sgt.; C; 2nd Reg Vet Inf Vols
Gates, William A.; K; 3rd Reg Cav Vols
Gatton, George W.; D; 1st Reg Cav Vols
Gear, Thomas M.; G; 1st Reg Vet Inf Vols
Gearin, John; C; 2nd Reg Vet Inf Vols
Gefner, Joseph; A; 1st Reg Lt Art Vols
Gegory, John D.; K; 10th Reg Inf Vols
Geismar, H.; A; 1st Reg Lt Art Vols
Gelaspie, Samuel; A; 5th Reg Inf Vols
Gerety, Francis ; F; 1st Reg Cav Vols
Gibson, James E.; L; 7th Reg Cav Vols
Gibson, John; K; 4th Reg Cav Vols
Gibson, William; A; Ind Exempt Inf Vols
Gibson, William L.; H; 9th Reg Inf Vols
Gilbert, Ml.; C; 7th Reg Inf Vols
Gilbert, William; A; 12th Reg Inf Vols
Giles, James; 7th Reg Inf Vols
Giles, William H.; A; 2nd Reg Cav Vols
Gilland, John W.; F; 5th Reg Cav Vols
Gillespy, James; K; 1st Reg Inf Vols
Gilliner, Fran; C; 7th Reg Inf Vols
Girty, John; K; 15th Reg Inf Vols
Glass, Alfred; F; 10th Reg Inf Vols
Glass, James; F; 5th Reg Cav Vols
Glasser, John; M; 1st Reg Cav Vols
Gliddon, Alexander; A; 1st Reg Inf Vols
Glover, Alex; 7th Reg Inf Vols
Glover, Henry C.; A; 7th Reg Inf Vols
Gnam, Christopher; D; 1st Reg Inf Vols
Goddard, Joseph; D; 7th Reg Inf Vols
Goddard, Pearley; A; 2nd Reg Cav Vols
Goddard, William J.; D; 4th Reg Inf Vols
Goedecke, John; C; 5th Reg Cav Vols
Golden, Blackshir; F; 8th Reg Inf Vols
Golden, George W.; Cpl.; K; 2nd Reg Inf Vols
Golden, Patrick; H; 2nd Reg Vet Inf Vols
Golliday, Samuel; G; 1st Reg Cav Vols
Gondor, James; I; 2nd Reg Vet Inf Vols
Goodby, Josephus; F; 5th Reg Inf Vols
Goodfellow, John; G; 2nd Reg Cav Vols
Goodman, Evan; Cpl.; E; 2nd Reg Cav Vols
Goodman, Martin; K; 2nd Reg Cav Vols
Goodrich, Lewis; H; 2nd Reg Vet Inf Vols
Goodwin, Emanuel; K; 17th Reg Inf Vols
Goodwin, John R.; Sgt.; G; 7th Reg Inf Vols
Goodwin, William P.; Prin. Mus.; 6th Reg Cav Vols
Gordon, Joseph M.; A; 1st Reg Cav Vols
Gordon, Zachariah; 45th US
Gorrell, John B. ; QM Sgt.; A; 6th Reg Cav Vols
Gosney, Richard; H; 17th Reg Inf Vols
Goss, John; K; 7th Reg Cav Vols
Gossett, John T.; Sgt.; D; 10th Reg Inf Vols
Gough, Thomas A.; I; 6th Reg Inf Vols
Gould, Henry; F; 7th Reg Inf Vols
Grace, John; M; 1st Reg Cav Vols
Grady, John; D; 15th Reg Inf Vols
Graham, Henry P.; C; 1st Reg Inf Vols
Graham, Lee; 45th US
Graham, William; I; 17th Reg Inf Vols
Graham, William ; A; 7th Reg Inf Vols
Grandstaff, John R.; A; 7th Reg Inf Vols
Grant, James; 45th US
Grany, Edward; Sgt.; G; 1st Reg Inf Vols
Grason, David; 45th US
Gray, James; 45th US
Grayson, William K.; H; 6th Reg Inf Vols
Grazier, Harry; A; 4th Reg Cav Vols
Greathouse, Herman; G; 6th Reg Cav Vols
Green, John; Sgt.; I; 6th Reg Inf Vols
Green, Jonathan; F; 10th Reg Inf Vols
Green, Joseph; 45th US
Green, Obed; D; 4th Reg Cav Vols
Green, Robert W.; E; 13th Reg Inf Vols
Green, William; E; 1st Reg Cav Vols
Green, William D.; G; 2nd Reg Cav Vols
Green, William P.; 1st Lt.; 14th Reg Inf Vols
Greenalch, Lucien; D; 1st Reg Cav Vols
Greenleaf, S. F.; Bugler; B; 4th Reg Cav Vols
Greenlee, Charles; E; 7th Reg Cav Vols
Greenlee, James; I; 1st Reg Inf Vols
Greer, Henry; K; 1st Reg Inf Vols
Greer, James W.; D; 5th Reg Inf Vols
Greer, Patrick; C; 7th Reg Cav Vols
Gregg, Edward S.; L; 4th Reg Cav Vols
Gregg, Jacob; B; 7th Reg Inf Vols
Gregg, William; A; 7th Reg Inf Vols
Grey, George; H; 1st Reg Lt Art Vols
Grey, William; H; 1st Reg Lt Art Vols
Griffin, Isaiah; E; 9th Reg Inf Vols
Griffin, Levi J.; F; 10th Reg Inf Vols
Griffin, Ml.; K; 4th Reg Inf Vols
Griffin, Patrick; K; 4th Reg Inf Vols
Griffin, William; Cpl.; E; 10th Reg Inf Vols
Griffith, Andrew; 2nd Lt.; 5th Reg Inf Vols
Griffith, Benjamin F.; Sgt.; F; 1st Reg Cav Vols
Griffith, Con; Cpl.; C; 1st Reg Inf Vols
Griffith, Hiram; K; 17th Reg Inf Vols
Griffith, Joseph; P; 6th Reg Inf Vols
Griffith, Richard C.; K; 1st Reg Vet Inf Vols
Grim, Elias; Cpl.; G; 10th Reg Inf Vols
Grim, Lebbens; B; 7th Reg Inf Vols
Grimes, Daniel; L; 1st Reg Cav Vols
Grimes, George W.; K; 6th Reg Cav Vols
Grimes, Sawney; 45th US
Grimsley, Barnett W.; Sgt.; L; 3rd Reg Cav Vols
Grimstead, Samuel F.; A; 6th Reg Cav Vols
Grizzle, David; I; 15th Reg Inf Vols
Grodel, George; A; 1st Reg Lt Art Vols
Groove, George W.; D; 7th Reg Inf Vols
Groove, James; D; 7th Reg Inf Vols
Grosskarb, William; H; 6th Reg Inf Vols
Grotzinger, John; H; 6th Reg Inf Vols
Grove, Harvey; L; 2nd Reg Cav Vols
Grove, Samuel;E; 5th Reg Inf Vols
Groves, John H.; B; 1st Reg Cav Vols
Groves, William F.; P; 6th Reg Inf Vols
Grow, Jacob; Cpl.; B; 6th Reg Inf Vols
Grubb, John; D; 6th Reg Cav Vols
Grubb, Robert; G; 10th Reg Inf Vols
Grush, John; I; 1st Reg Cav Vols
Gullion, Frank; K; 3rd Reg Cav Vols
Gum, Andrew J.; B; 10th Reg Inf Vols
Gundling, Valentine; A; 1st Reg Lt Art Vols
Gunn, George H.; I; 15th Reg Inf Vols
Guthrie, William H.; A; 3rd Reg Inf Vols
Gwynn, Josiah; E; 1st Reg Cav Vols

Hackett, Jasper N.; H; 13th Reg Inf Vols
Hackett, Thomas M.; H; 13th Reg Inf Vols
Haddock, Claudius; E; 1st Reg Cav Vols
Hagans, George W.; D; 6th Reg Inf Vols
Hagans, William H.; G; 1st Reg Cav Vols
Hager, Albert A.; G; 3rd Reg Cav Vols
Hager, James S.; M; 2nd Reg Cav Vols
Hagerman, Jesse; E; 1st Reg Inf Vols
Hagerman, Jos.; C; 12th Reg Inf Vols
Haggerty, John; H; 1st Reg Inf Vols
Hague, Marion M.; Cpl.; P; 6th Reg Inf Vols
Hague, McDonald D. E.; F; 4th Reg Inf Vols
Haley, Martin; K; 1st Reg Cav Vols
Halfhill, Benjamin; Sgt.; I; 4th Reg Inf Vols
Halfin, Joseph F.; Cpl.; D; 3rd Reg Cav Vols
Haliday, David; K; 1st Reg Cav Vols
Hall, Basil; 45th US
Hall, Elijah; E; 2nd Reg Inf Vols
Hall, George W.; G; 10th Reg Inf Vols
Hall, James; Cpl.; M; 2nd Reg Cav Vols
Hall, John P.; 45th US
Hall, Joseph M. V.; K; 4th Reg Cav Vols
Hall, Josiah; H; 6th Reg Cav Vols
Hall, Philip; 45th US
Hall, Price; A; 5th Reg Inf Vols
Hall, Robert; K; 3rd Reg Cav Vols
Hall, Robert E.; B; 4th Reg Inf Vols
Hall, Thomas J.; L; 3rd Reg Cav Vols
Hall, William; M; 2nd Reg Cav Vols
Hallcraft, Elijah; E; 2nd Reg Cav Vols
Hallem, J. S.; C; 1st Reg Cav Vols
Hallowell, A. L.; C; 1st Reg Inf Vols
Hallowell, A. L.; A; 4th Reg Cav Vols
Halpin, John; A; 1st Inf Vols
Halpin, John; D; 5th Reg Cav Vols
Hamilton, Robert; D; 11th Reg Inf Vols
Hamrick, M. V. B.; I; 11th Reg Inf Vols
Hanan, Frank; G; 1st Reg Inf Vols
Hanan, James; G; 1st Reg Inf Vols
Handlan, Jacob; Cpl.; H; 1st Reg Cav Vols
Hanes, Daniel; K; 7th Reg Inf Vols
Hanes, George W.; A; 4th Reg Cav Vols
Hankinson, George W.; 1st Lt.; 4th Reg Inf Vols
Hanley, Charles; C; 15th Reg Inf Vols
Hannan, Jasper; G; 15th Reg Inf Vols
Hannars, Jeremiah; I; 1st Reg Inf Vols
Hanover, James V.; Sgt.; E; 5th Reg Inf Vols
Hany, William; C; 15th Reg Inf Vols
Happholdt, William; A; 5th Reg Cav Vols
Haramon, George; B; 5th Reg Inf Vols
Harbarger, John; D; 2nd Reg Cav Vols
Harbert, Joseph S.; K; 1st Reg Cav Vols
Hardee, John; D; 9th Reg Inf Vols
Harden, Burr; E; 10th Reg Inf Vols
Hardey, Owen; M; 1st Reg Cav Vols
Hardie, William D.; H; 17th Reg Inf Vols
Hardy, Thomas; E; 5th Reg Inf Vols
Harkins, Moses G.; H; 2nd Reg Inf Vols
Harless, Silas; C; 5th Reg Inf Vols
Harman, John P.; C; 13th Reg Inf Vols
Harmen, White; G; 2nd Reg Cav Vols
Harper, Alexander; I; 1st Reg Inf Vols
Harris, Andrew J.; I; 2nd Reg Inf Vols
Harris, Cyrus; I; 2nd Reg Cav Vols
Harris, David E.; 45th US
Harris, J. N.; C; 1st Reg Inf Vols
Harris, Robert H.; D; 8th Reg Inf Vols
Harris, Scott; 45th US
Harris, Washington W.; H; 1st Reg Inf Vols
Harris, William P.; F; 1st Reg Inf Vols
Harrison, George; I; 1st Reg Inf Vols
Harrison, George A.; H; 1st Reg Inf Vols
Harrison, John; K; 13th Reg Inf Vols
Harrison, Levi; 45th US
Harrison, Reynolds; H; 1st Reg Inf Vols
Harrison, William; D; 1st Reg Inf Vols
Harrison, William; D; 2nd Reg Inf Vols
Harrison, William H.; L; 1st Reg Cav Vols
Harrow, John; E; 1st Reg Inf Vols
Harshey, William T.; D; 13th Reg Inf Vols
Hart, Fielden; B; 1st Reg Cav Vols
Harter, Charles P.; Cpl.; L; 3rd Reg Cav Vols
Hartford, William M.; E; 2nd Reg Cav Vols
Hartley, Steenrod E.; C; 17th Reg Inf Vols
Hartley, William G.; F; 7th Reg Inf Vols
Hartman, David; C; 1st Reg Inf Vols
Harvey, George ; A; 5th Reg Inf Vols
Haselton, Thomas; F; 4th Reg Inf Vols
Hastings, John W.; D; 2nd Reg Inf Vols
Hatcher, David; D; 1st Reg Cav Vols
Hathaway, Charles B.; H; 10th Reg Inf Vols
Haught, William E.; M; 6th Reg Inf Vols
Hawes, Allen B.; 2nd Lt.; 5th Reg Inf Vols
Hawk, John L.; Sgt.; D; 2nd Reg Cav Vols
Hawkins, Alfred ; D; 1st Reg Lt Art Vols
Hawkins, Francis M.; B; 6th Reg Inf Vols
Hawkins, James; E; 5th Reg Inf Vols
Hawkins, James ; K; 1st Reg Cav Vols
Hawkins, William; H; 17th Reg Inf Vols
Hawley, M. F.; B; 3rd Reg Cav Vols
Hawthorne, Humphrey; I; 1st Reg Cav Vols
Hayes, Albert C.; Capt. 2nd Reg Inf Vols
Hayes, Alfred; 45th US
Hayes, Charles McC.; Adj.; 2nd Reg Inf Vols
Hayes, Stephen; I; 1st Reg Cav Vols
Hayman, Jeremiah ; F; 9th Reg Inf Vols
Hays, Adam; Blacksmith; A; 7th Reg Cav Vols
Hays, Andrew C.; E; 14th Reg Inf Vols
Hays, Charles; D; 1st Reg Inf Vols
Hays, James ; D; 1st Reg Cav Vols
Heaberlin, James M.; Cpl.; C; 5th Reg Inf Vols
Heaberlin, John H. ; G; 1st Reg Vet Inf Vols
Headley, Theo. M.; G; 7th Reg Inf Vols
Heartley, Alpheus; H; 7th Reg Inf Vols
Hebner, William C.; 1st Lt.; 10th Reg Inf Vols
Hedges, William E.; A; 4th Reg Cav Vols
Heffner, Bartly; B; 3rd Reg Cav Vols
Heffner, George; E; 5th Reg Inf Vols
Heffren, John W.; M; 4th Reg Cav Vols
Heflin, John S.; B; 6th Reg Inf Vols
Heidelburg, Samuel F.; A; 6th Reg Cav Vols
Heine, William; A; 5th Reg Cav Vols
Hellerman, M. R.; G; 4th Reg Inf Vols
Helmick, Solomon; B; 10th Reg Inf Vols
Helms, Simeon; G; 14th Reg Inf Vols
Hemilrick, John M.; N; 6th Reg Inf Vols
Hemilrick, William; N; 6th Reg Inf Vols
Hemmings, Lewis; E; 8th Reg Inf Vols
Henderson, Henry; N; 6th Reg Inf Vols
Hendrickson, George; B; 6th Reg Inf Vols
Hendrickson, James; B; 6th Reg Inf Vols
Hendrickson, James H.; K; 4th Reg Inf Vols
Hendrickson, Samuel; H; 6th Reg Inf Vols
Hendrickson, William; D; 1st Reg Inf Vols
Hennis, Elias; H; 4th Reg Cav Vols
Hennis, Jeremiah; F; 1st Reg Cav Vols
Henry, Abraham B.; K; 2nd Reg Cav Vols
Henry, Daniel; 45th US
Henry, Jacob; C; 1st Reg Cav Vols
Henry, James M.; H; 13th Reg Inf Vols
Henry, James R.; F; 5th Reg Cav Vols
Henry, Levi M.; A; 5th Reg Inf Vols
Henry, Louis; A; 5th Reg Cav Vols
Henry, Robert M.; E; 2nd Reg Cav Vols
Henry, Theo. J.; F; 4th Reg Cav Vols
Henshaw, Henry H.; B; 2nd Reg Cav Vols
Henson, John; Sgt.; K; 4th Reg Cav Vols
Hentzel, John; G; 7th Reg Inf Vols
Herman, Albert; H; 1st Reg Lt Art Vols
Hern, Granville; C; 2nd Reg Cav Vols
Herndon, William; D; 2nd Reg Cav Vols
Heron, James; H; 1st Reg Lt Art Vols
Herron, James W.; E; 2nd Reg Cav Vols
Herron, William; D; 7th Reg Inf Vols
Hersey, George W.; G; 6th Reg Inf Vols
Hesselton, Andrew G.; E; 2nd Reg Inf Vols
Hewitt, Casper; I; 2nd Reg Cav Vols
Hewitt, Richard B.; 1st Lt.; 4th Reg Cav Vols
Hey, Adam F.; Sgt.;D; 1st Reg Cav Vols
Hickes, George; K; 13th Reg Inf Vols
Hickman, Floyd; 45th US
Hickman, George W.; 45th US
Hickman, Lewis; 45th US
Hickman, W. W.; 1st Lt.; 6th Reg Cav Vols
Hicks, John; D; 1st Reg Inf Vols
Hicks, Reuben; A; 1st Reg Cav Vols
Hicks, Richard; C; 17th Reg Inf Vols
Hicks, William B.; C; 17th Reg Inf Vols
Hicks, William T.; Cpl. ; G; 7th Reg Inf Vols
Higby, Daniel G.; L; 2nd Reg Cav Vols
Higgins, Baltis A.; F; 11th Reg Inf Vols
Hight, Bryson D.; A; 11th Reg Inf Vols
Hilburn, John; G; 2nd Reg Cav Vols
Hildebrand, James H.; Cpl.; A; 3rd Reg Cav Vols
Hileman, Leonard; B; 4th Reg Cav Vols
Hileman, Leonard; B; 17th Reg Inf Vols
Hill, Elijah; F; 4th Reg Cav Vols
Hill, George W.; C; 7th Reg Inf Vols
Hill, Henry B.; 45th US
Hill, James W.; H; 1st Reg Lt Art Vols
Hill, James W.; C; 11th Reg Inf Vols
Hill, Jehu; D; 7th Reg Inf Vols
Hill, John W.; F; 1st Reg Cav Vols
Hill, Joseph E.; H; 10th Reg Inf Vols
Hill, Porter ; D; 7th Reg Inf Vols
Hill, William V.; H; 4th Reg Inf Vols
Hillary, Patrick; F; 5th Reg Cav Vols
Hillman, Christopher C.; Cpl.; E; 5th Reg Inf Vols
Hinds, Eli S.; Musician; D; 7th Reg Inf Vols
Hines, Thomas; B; 15th Reg Inf Vols
Hinkel, Martin; A; 1st Reg Lt Art Vols
Hinkelman, William; C; 5th Reg Cav Vols
Hirst, Henry C.; H; 1st Reg Lt Art Vols
Hite, William B.; A; 1st Reg Cav Vols
Hoalcraft, James; E; 14th Reg Inf Vols
Hoare, William H.; A; 1st Reg Inf Vols
Hoban, William; Musician; E; 1st Reg Inf Vols
Hobbs, Isaac; F; 1st Reg Inf Vols
Hoffman, Frederick; C; 1st Reg Inf Vols
Hoffman, George; B; 2nd Reg Cav Vols
Hoffman, George F.; H; 6th Reg Cav Vols
Hoge, George; N; 6th Reg Inf Vols
Holder, James T.; C; 11th Reg Inf Vols
Holeber, Joseph; I; 2nd Reg Vet Inf Vols
Holland, Charles W.; QM Sgt.; 4th Reg Inf Vols
Holland, George; H; 1st Reg Lt Art Vols
Holland, William E.; Sgt.; B; 4th Reg Cav Vols
Holliway, James; 45th US
Holmes, Amos; C; 2nd Reg Vet Inf Vols
Holmes, Byron; K; 2nd Reg Cav Vols
Holmes, George W.; G; 2nd Reg Vet Inf Vols
Holmes, James H.;Cpl.; I; 2nd Reg Vet Inf Vols
Holmes, John; H; 17th Reg Inf Vols
Holmes, Joseph W.; Sgt.; I; 2nd Reg Vet Inf Vols
Holmes, Vinton; K; 3rd Reg Cav Vols
Holmes, William T.; I; 8th Reg Inf Vols
Holt, Edwin O.; C; 4th Reg Cav Vols
Homes, Turius; M; 4th Reg Cav Vols
Hook, James J.; H; 3rd Reg Inf Vols
Hooke, Henry H.; H; 10th Reg Inf Vols
Hooley, John; G; 2nd Reg Cav Vols
Hoover, Bazley; E; 1st Reg Inf Vols
Hoover, Henry S.; E; 5th Reg Inf Vols
Hoover, James V.; 1st Lt.; 9th Reg Inf Vols
Hoover, John W.; Cpl. ; I; 2nd Reg Cav Vols
Hopkins, Campbell; 45th US
Hopkins, Thomas; F; 1st Reg Inf Vols
Hopper, James E.; H; 3rd Reg Cav Vols
Horan, Edward C.; G; 6th Reg Cav Vols
Hornar, William H.; H; 17th Reg Inf Vols
Horo, M. O.; C; 1st Reg Cav Vols
Horton, Robert H.; G; 7th Reg Cav Vols
Hostutler, Isaac; A; 9th Reg Inf Vols
Hostutler, Mark; A; 9th Reg Inf Vols
Hostuttle, Amos; N; 6th Reg Inf Vols
Hoult, Eber; E; 7th Reg Inf Vols
House, Robert; I; 2nd Reg Cav Vols
Housmann, Frederick; H; 6th Reg Inf Vols
Houston, Matthew; D; 13th Reg Inf Vols
Howard, Wiley; D; 1st Reg Inf Vols
Howell, Isaac; F; 2nd Reg Cav Vols
Howell, John B.; K; 1st Reg Cav Vols
Howell, Jos.; G; 1st Reg Vet Inf Vols
Hoyt, William; H; 1st Reg Lt Art Vols
Hubbard, George E.; D; 7th Reg Inf Vols
Hubbard, William H. H.; B; 3rd Reg Cav Vols
Huber, Bartel; H; 6th Reg Inf Vols
Hudson, Charles A.; 2nd Lt.; 2nd Reg Cav Vols
Hudson, David; M; 1st Reg Cav Vols
Hudson, Peter; E; 4th Reg Cav Vols
Hudson, William; K; 4th Reg Inf Vols
Huffman, John; D; 7th Reg Inf Vols
Huffman, William; E; 14th Reg Inf Vols
Huffman, William H.; K; 7th Reg Inf Vols
Hugenin, Philibert; A; 1st Reg Lt Art Vols
Huggins, John A.; H; 9th Reg Inf Vols
Hughes, Elijah; I; 4th Reg Inf Vols
Hughes, Fleming T.; Sgt.; L; 7th Reg Cav Vols
Hughes, Jacob; E; 5th Reg Inf Vols
Hughes, John W.; L; 7th Reg Cav Vols
Hukill, William M.; I; 12th Reg Inf Vols
Humes, Thomas; H; 6th Reg Inf Vols
Hummell, John H.; B; 1st Reg Cav Vols
Hunt, Allen; C; 6th Reg Cav Vols
Hunter, George W.; 2nd Lt.; 9th Reg Inf Vols
Hunter, John W.; E; 1st Reg Cav Vols
Hunter, Nimrod; 45th US
Hurlbert, John; G; 7th Reg Inf Vols
Hurlinson, Green T.; H; 7th Reg Inf Vols
Hurseman, John; G; 5th Reg Inf Vols
Husted, John R. C.; C; 4th Reg Cav Vols
Hutchinson, George W.; Cpl. ; G; 5th Reg Inf Vols
Hutchinson, W. B.; M; 2nd Reg Cav Vols
Hyatt, Isaiah; E; 7th Reg Cav Vols
Hyatt, William; G; 13th Reg Inf Vols
Hymens, Brunton; D; 1st Reg Inf Vols
Hysell, Samson; A; 2nd Reg Cav Vols
Hysell, Squire ; K; 3rd Reg Cav Vols
Hysell, Wilson; A; 2nd Reg Cav Vols
Hyson, Freeland; 45th US

Iams, Charles; N; 6th Reg Inf Vols
Icenhour, John J. ; G; 6th Reg Cav Vols
Icenhour, John S.; F; 4th Reg Cav Vols
Ingram, William; Cpl.; L; 2nd Reg Cav Vols
Irons, John W.; B; 4th Reg Cav Vols
Ironton, John Y.; 45th US
Irwin, John; Wagoner; B; 2nd Reg Cav Vols
Irwin, Justice; E; 2nd Reg Cav Vols
Isenhour, James; E; 9th Reg Inf Vols
Izenbart, John; G; 1st Reg Cav Vols

Jackson, Emery; E; 1st Reg Cav Vols
Jackson, George; I; 2nd Reg Vet Inf Vols
Jackson, George; L; 7th Reg Cav Vols
Jackson, Henry; 45th US
Jackson, Henry G.; Adjutant; 2nd Reg Inf Vols
Jackson, James E.; F; 6th Reg Inf Vols
Jackson, Josiah; D; 6th Reg Cav Vols
Jackson, Leonard N.; C; 2nd Reg Vet Inf Vols
Jackson, Robert; D; 2nd Reg Inf Vols
Jackson, Samuel; D; 4th Reg Cav Vols
Jackson, Samuel C.; E; 2nd Reg Cav Vols
Jaco, Albert; K; 17th Reg Inf Vols
Jacobs, John L.; D; 6th Reg Cav Vols
Jacop, William H.; K; 7th Reg Cav Vols
Jacose, William D.; I; 2nd Reg Cav Vols
James, Hamilton B.; 1st Lt.; 2nd Reg Inf Vols
James, John R.; Hosp. Steward; 2nd Reg Cav Vols
Jarret, John Y.; Sgt.; H; 4th Reg Inf Vols
Jarvis, Emanuel H.; Cpl.; D; 2nd Reg Cav Vols
Jasper, Shadrack; 45th US
Javens, John; K; 2nd Reg Cav Vols
Jeffers, David; I; 4th Reg Inf Vols
Jefferson, Thomas ; H; 7th Reg Cav Vols
Jeffries, William; B; 1st Reg Inf Vols
Jeffry, John S.; B; 1st Reg Inf Vols
Jenkins, Elias; G; 1st Reg Vet Inf Vols
Jenkins, Henry; G; 17th Reg Inf Vols
Jenkins, Lewis S.; 2nd Lt.; 3rd Reg Cav Vols
Jenkins, Thomas; 45th US
Jenkins, William S.; L; 2nd Reg Cav Vols
Jimerson, Andrew; H; 1st Reg Lt Art Vols
Jobes, William H.; C; 15th Reg Inf Vols
John, Edward; 2nd Lt.; 5th Reg Inf Vols
Johnson, Adam; H; 11th Reg Inf Vols
Johnson, Charles A.; H; 13th Reg Inf Vols
Johnson, Corwin; E; 4th Reg Cav Vols
Johnson, Daniel; B; 5th Reg Inf Vols
Johnson, Franklin ; A; 17th Reg Inf Vols
Johnson, George ; C; 7th Reg Cav Vols
Johnson, J. W. ; A; 7th Reg Inf Vols
Johnson, James W.; Capt. ; 13th Reg Inf Vols
Johnson, John; A; 5th Reg Cav Vols
Johnson, John; H; 1st Reg Lt Art Vols
Johnson, John; H; 17th Reg Inf Vols
Johnson, John; D; 5th Reg Inf Vols
Johnson, John R.; B; 5th Reg Inf Vols
Johnson, Marion; E; 4th Reg Cav Vols
Johnson, Thomas J.; H; 3rd Reg Inf Vols
Johnson, William; G; 1st Reg Vet Inf Vols
Johnson, William; H; 14th Reg Inf Vols
Johnson, William A.; E; 4th Reg Cav Vols
Johnston, George; D; 11th Reg Inf Vols
Johnston, Hiram; B; 2nd Reg Cav Vols
Johnston, Thomas H.; D; 1st Reg Cav Vols
Johnston, William; A; 15th Reg Inf Vols
Johnston, William V.; Capt.; 2nd Reg Cav Vols
Jolliffe, Francis E.; G; 6th Reg Cav Vols
Jolly, Andrew J.; H; 13th Reg Inf Vols
Jones, Andrew J.; B; 5th Reg Inf Vols
Jones, Andrew P.; A; 2nd Reg Cav Vols
Jones, Daniel; F; 1st Reg Cav Vols
Jones, David E. F.; Cpl.; H; 2nd Reg Cav Vols
Jones, David H.; L; 7th Reg Cav Vols
Jones, Edward; 45th US
Jones, Elias M.; A; 6th Reg Inf Vols
Jones, Festus; P; 6th Reg Inf Vols
Jones, Francis M.; H; 7th Reg Cav Vols
Jones, Henry; 45th US
Jones, Henry C.; I; 7th Reg Inf Vols
Jones, James; K; 4th Reg Inf Vols
Jones, James M.; G; 8th Reg Inf Vols
Jones, James R.; 2nd Lt.; 3rd Reg Inf Vols
Jones, James W.; H; 7th Reg Cav Vols
Jones, John; E; 10th Reg Inf Vols
Jones, John B.; I; 1st Reg Cav Vols
Jones, John Y.; 45th US
Jones, Jos.; E; 1st Reg Inf Vols
Jones, Priton N.; G; 7th Reg Inf Vols
Jones, Robert M.; Cpl.; L; 2nd Reg Cav Vols
Jones, Stephen G.; Sgt.; K; 6th Reg Cav Vols
Jones, Thomas; 45th US
Jones, Thomas; F; 3rd Reg Cav Vols
Jones, Timothy; G; 15th Reg Inf Vols
Jones, William; H; 10th Reg Inf Vols
Jones, William; E; 7th Reg Cav Vols
Jones, William; A; 4th Reg Inf Vols
Jones, William B.; A; 3rd Reg Cav Vols
Jones, William D.; K; 7th Reg Cav Vols
Jones, William F.; F; 1st Reg Cav Vols
Jones, William H. H.; C; 10th Reg Inf Vols
Jordan, Benjamin; L; 2nd Reg Cav Vols
Jordan, Daniel W.; P; 6th Reg Inf Vols
Jorden, Thomas V.; QM Sgt.; M; 7th Reg Cav Vols
Joseph, James; D; 2nd Reg Cav Vols
Joseph, Nathan; H; 4th Reg Cav Vols
Jucker, John A.; A; 1st Reg Lt Art Vols
Jugstan, William F.; Cpl.; F; 1st Reg Inf Vols
Justice, Samuel; Sgt.; C; 5th Reg Inf Vols
Justice, William; D; 4th Reg Cav Vols
Justus, Ashford H.; E; 5th Reg Inf Vols

Kallussouski, W. A.; H; 4th Reg Inf Vols
Kane, Edward; F; 5th Reg Cav Vols
Kantriner, Jacob; I; 15th Reg Inf Vols
Karr, John; I; 1st Reg Inf Vols
Kasler, Francis; D; 1st Reg Inf Vols
Kassmol, John; Cpl.; G; 4th Reg Inf Vols
Kastle, John; H; 1st Reg Cav Vols
Kaveney, Francis; G; 6th Reg Inf Vols
Kay, Samuel; D; 2nd Reg Inf Vols
Kayser, George A.; B; 7th Reg Inf Vols
Kearney, Patrick; B; 3rd Reg Inf Vols
Kearns, Martin S.; E; 11th Reg Inf Vols
Keller, John; M; 3rd Reg Cav Vols
Keller, Lafayette; C; 4th Reg Cav Vols
Kelley, Anthony; C; 5th Reg Inf Vols
Kelley, Henry; C; 5th Reg Inf Vols
Kelley, James; P; 6th Reg Inf Vols
Kelley, John; A; 5th Reg Inf Vols
Kelley, John; K; 5th Reg Inf Vols
Kelley, John; H; 1st Reg Cav Vols
Kelly, Thomas; C; 1st Reg Inf Vols
Kendall, Sanford; A; 7th Reg Inf Vols
Kenderlie, Heny; Capt. ; 5th Reg Inf Vols
Kennedy, James; D; 5th Reg Inf Vols
Kennedy, James; I; 2nd Reg Vet Inf Vols
Kent, Charles; A; 4th Reg Cav Vols
Kent, George W.; F; 7th Reg Inf Vols
Kent, John M.; L; 4th Reg Cav Vols
Kerchenberry, Noah; 45th US
Kernen, John; A; 1st Reg Lt Art Vols
Kerns, Aaron; C; 4th Reg Cav Vols
Kerns, Henry; F; 11th Reg Inf Vols
Kerns, Jeremiah; F; 11th Reg Inf Vols
Kerns, Peter E.; K; 3rd Reg Inf Vols
Kerr, Isaac P.; Capt. ; 1st Reg Cav Vols
Kerr, John; D; 1st Reg Inf Vols
Kerr, John F.; G; 1st Reg Cav Vols
Kerr, Samuel ; Vet. Surgeon; 1st Reg Cav Vols
Kershner, Augustus M.; I; 2nd Reg Vet Inf Vols
Kersliner, Augustus M.; H; 1st Reg Inf Vols
Kesler, Mathias; I; 3rd Reg Cav Vols
Kester, James A.; H; 10th Reg Inf Vols
Kidd, J. S. McManus; C; 17th Reg Inf Vols
Kidd, John E.; B; 6th Reg Cav Vols
Kidd, Sidney; B; 6th Reg Cav Vols
Kight, William H.; C; 2nd Reg Vet Inf Vols
Kile, Peter; G; 13th Reg Inf Vols
Kimball, James; N; 6th Reg Inf Vols
Kimble, Daniel; A; 11th Reg Inf Vols
Kimmick, George; C; 17th Reg Inf Vols
Kincade, John W.; C; 13th Reg Inf Vols
Kine, James W.; B; 8th Reg Inf Vols
King, Alfred A.; B; 5th Reg Inf Vols
King, Ausmer; D; 5th Reg Inf Vols
King, Charles; M; 3rd Reg Cav Vols
King, Enoch; G; 17th Reg Inf Vols
King, James ; G; 6th Reg Inf Vols
King, James A.; 2nd Lt.; 7th Reg Inf Vols
King, Jeremiah M.; G; 5th Reg Inf Vols
King, John; G; 5th Reg Inf Vols
King, John; G; 2nd Reg Cav Vols
King, Samuel J.; C; 10th Reg Inf Vols
King, Thomas B.; A; 2nd Reg Cav Vols
King, Waitman; Blacksmith; B; 6th Reg Cav Vols
King, William; D; 5th Reg Inf Vols
King, William; G; 6th Reg Inf Vols
Kingry, George W.; K; 5th Reg Inf Vols
Kinkade, James R.; D; 7th Reg Inf Vols
Kinney, Jos. ; 45th US
Kinney, Lee; 45th US
Kircraffer, Charles ; Sgt.; F; 5th Reg Cav Vols
Kirk, James; C; 6th Reg Inf Vols
Kirkpatrick, David; G; 7th Reg Inf Vols
Kirkpatrick, George H.; 2nd Lt.; 5th Reg Cav Vols
Kirkpatrick, J. H.; H; 1st Reg Inf Vols
Kirkpatrick, Thomas; D; 1st Reg Inf Vols
Kisner, Jacob E.; D; 6th Reg Cav Vols
Kite, James P.; Sgt.; A; 2nd Reg Vet Inf Vols
Kitson, Robert ; E; 1st Reg Inf Vols
Kittle, David H.; D; 14th Reg Inf Vols
Kline, Joseph F.; P; 6th Reg Inf Vols
Knapp, John V.; E; 10th Reg Inf Vols
Knapp, William; D; 14th Reg Inf Vols
Knight, John; D; 1st Reg Cav Vols
Knox, Thomas P.; QM Sgt.; ; 14th Reg Inf Vols
Knulfer, William; D; 3rd Reg Inf Vols
Koenig, Christian; 2nd Lt. ; 1st Reg Lt Art Vols
Kraft, August; B; 1st Reg Inf Vols
Kregor, Christian; C; 5th Reg Cav Vols
Kuhns, Ichabod D.; G; 6th Reg Inf Vols
Kuster, Joseph H.; A; 5th Reg Inf Vols
Kyle, George W.; 45th US

Lacey, Jordan; G; 7th Reg Inf Vols
Lacey, William S.; D; 5th Reg Inf Vols
Lagger, John; B; 6th Reg Cav Vols
Laisure, David; G; 1st Reg Vet Inf Vols
Lake, Daniel A.; I; 4th Reg Inf Vols
Lamb, Thomas; K; 4th Reg Inf Vols
Lamb, William A.; D; 6th Reg Inf Vols
Lambdin, M. C.; Sgt.; C; 1st Reg Inf Vols
Lamberson, Dennis; F; 14th Reg Inf Vols
Lambert, John; Bugler; A; 1st Reg Cav Vols
Lambie, John; Cpl.; F; 3rd Reg Cav Vols
Lane, Richard; 45th US
Lang, August; B; 1st Reg Inf Vols
Lang, Francis; H; 6th Reg Inf Vols
Lanhead, Silas A.; A; 2nd Reg Cav Vols
Lannar, Herman; K; 1st Reg Inf Vols
Lanterback, William; C; 5th Reg Cav Vols
Largent, George W.; A; 6th Reg Inf Vols
Larimer, Thomas R.; B; 6th Reg Inf Vols
Larkins, Henry M.; Cpl.; M; 4th Reg Cav Vols
Lasure, Alexander; A; 15th Reg Inf Vols
Lasure, Hyatt; B; 11th Reg Inf Vols
Law, Michael B.; A; 5th Reg Inf Vols
Lawhorn, James ; H; 9th Reg Inf Vols
Lawrence, John; K; 4th Reg Cav Vols
Lawrence, Preston C.; Cpl.; H; 13th Reg Inf Vols
Lawrentz, Joshua; 45th US
Lawson, William; Musician; B; 4th Reg Inf Vols
Lazier, Commodore; G; 6th Reg Inf Vols
Lazier, William P.; A; 3rd Reg Cav Vols
Lease, Jona; F; 1st Reg Cav Vols
Lee, Charles; H; 1st Reg Lt Art Vols
Lee, John; H; 2nd Reg Vet Inf Vols
Lee, Ludwell; 45th US
Lee, Michael; Cpl.; D; 2nd Reg Inf Vols
Lee, Michael; ; F; 7th Reg Inf Vols
Leech, David; D; 7th Reg Inf Vols
Leeman, Hysell; A; 9th Reg Inf Vols
Lehman, Daniel; K; 6th Reg Inf Vols
Lehman, Daniel; L; 6th Reg Inf Vols
Leigh, Whedan; 45th US
Lemasters, John H.; Saddler; C; 3rd Reg Cav Vols
Lemons, James; E; 4th Reg Cav Vols
Lennox, John E.; Cpl.; B; 1st Reg Cav Vols
Lent, Oscar M.; Cpl.; C; 9th Reg Inf Vols
Lentz, John; H; 5th Reg Inf Vols
Leslie, Samuel P.; Com. Sgt.; I; 3rd Reg Cav Vols
Lessig, Samuel; G; 1st Reg Lt Art Vols
Lester, Robert ; Cpl.; G; 5th Reg Inf Vols
Lewberry, Jacob; C; 4th Reg Inf Vols
Lewis, Benjamin F.; Cpl.; G; 5th Reg Inf Vols
Lewis, Charles W.; D; 4th Reg Cav Vols
Lewis, Cruwley; 45th US
Lewis, David; B; 3rd Reg Inf Vols
Lewis, Henry; 45th US
Lewis, Henry; G; 4th Reg Inf Vols
Lewis, Isaac; 45th US
Lewis, James; G; 1st Reg Vet Inf Vols
Lewis, John; 45th US
Lewis, John J.; A; 2nd Reg Cav Vols
Lewis, John R.; G; 4th Reg Cav Vols
Lewis, Samuel; 45th US
Lewis, William; 45th US
Lewis, William; A; 9th Reg Inf Vols
Lewis, William W.; Cpl.; D; 15th Reg Inf Vols
Lightner, James A.; G; 5th Reg Cav Vols
Linder, Joseph M.; Musician; P; 6th Reg Inf Vols
Lindsey, Henry C.; I; 2nd Reg Vet Inf Vols
Lindwood, Manasea; D; 7th Reg Inf Vols
Linn, James F.; 1st Sgt.; A; 3rd Reg Inf Vols
Lisle, David; D; 13th Reg Inf Vols
Liston, Albert; F; 3rd Reg Cav Vols
Liston, Albert ; Cpl.; A; 4th Reg Cav Vols
Liston, Elisha; A; 7th Reg Inf Vols
Liston, Jacob H.; H; 6th Reg Cav Vols
Liston, Ross Jr.; A; 4th Reg Cav Vols
Little, Alfred; G; 6th Reg Inf Vols
Little, Daniel; K; 2nd Reg Cav Vols
Little, Daniel; H; 4th Reg Cav Vols
Littlejohn, Joseph; Sgt.; I; 5th Reg Inf Vols
Livisay, William; G; 4th Reg Inf Vols
Lloyd, Jesse; A; 5th Reg Cav Vols
Loafman, Elijah; N; 6th Reg Inf Vols
Locker, George; A; Ind Exempt Inf Vols
Lockhart, George; L; 1st Reg Cav Vols
Logan, Franklin; E; 10th Reg Inf Vols
Logan, John; K; 2nd Reg Inf Vols
Lohmire, Martin L.; E; 5th Reg Cav Vols
Lohr, John; K; 4th Reg Inf Vols
Londerman, John S.; G; 15th Reg Inf Vols
London, George W.; A; 6th Reg Inf Vols
Long, Andrew J.; C; 13th Reg Inf Vols
Long, Archibald; I; 2nd Reg Cav Vols
Long, Floyd; H; 1st Reg Lt Art Vols
Long, Hugh; I; 4th Reg Inf Vols
Long, James; D; 12th Reg Inf Vols
Long, Perry L. G.; C; 17th Reg Inf Vols
Looman, James; E; 7th Reg Inf Vols
Loufman, John; E; 10th Reg Inf Vols
Lough, Jacob F.; D; 6th Reg Cav Vols
Loughran, Ml.; F; 5th Reg Cav Vols
Louran, Enoch ; O; 6th Reg Inf Vols
Louther, James; I; 1st Reg Inf Vols
Louther, James; A; Ind Exempt Inf Vols
Louther, William H.; G; 6th Reg Cav Vols
Lowery, Calvin; C; 1st Reg Inf Vols
Lowman, James; M; 3rd Reg Cav Vols
Lowrey, George E.; E; 4th Reg Inf Vols
Lowry, Calvin F.; G; 17th Reg Inf Vols
Lowry, John M.; A; 6th Reg Cav Vols
Lowry, Sandy; 45th US
Lowtherback, Warren; K; 1st Reg Vet Inf Vols
Loy, Edward M.; Sgt.; C; 3rd Reg Cav Vols
Loy, William; A; 11th Reg Inf Vols
Ludaking, William; A; 5th Reg Cav Vols
Lunsford, Andrew; G; 2nd Reg Cav Vols
Lunsford, Presley ; Sgt.; G; 2nd Reg Cav Vols
Lunsford, William; Sgt.; G; 2nd Reg Cav Vols
Lyder, Jos.; K; 1st Reg Inf Vols
Lydy, James; F; 1st Reg Cav Vols
Lydy, Samuel; 2nd Lt.; 1st Reg Cav Vols
Lyman, Rush R.; A; 2nd Reg Cav Vols
Lynn, Henry M.; 45th US
Lyons, Jacob; E; 17th Reg Inf Vols
Lyons, James H.; Sgt.; B; 6th Reg Cav Vols
Lyons, James P.; G; 4th Reg Inf Vols
Lyons, Marshall; G; 4th Reg Inf Vols
Lyons, William A.; D; 6th Reg Inf Vols
Lytton, James; I; 2nd Reg Cav Vols
---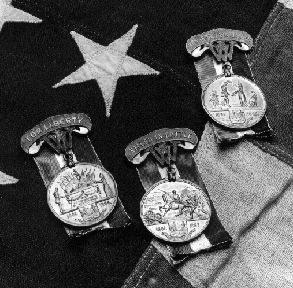 Civil War Medals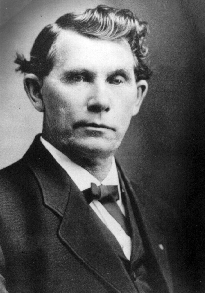 West Virginia State Archives