Genealogy
Surname Exchange
The Surname Exchange is a list of surnames and researchers compiled from the West Virginia State Archives' Genealogy Exchange cards submitted since 1987, a surname exchange conducted during the second "Mining Your History" Conference at The Cultural Center, and all genealogy exchange requests submitted by patrons since October 1995. More than 3,200 researchers from all fifty states and ten countries currently participate in the exchange, which is designed to allow genealogists to contact others who are conducting research on identical surnames. The Archives will not answer e-mail research requests. All research requests must be submitted in writing to the Archives and History Library; The Cultural Center; 1900 Kanawha Boulevard, E.; Charleston, WV 25305-0300. Requests must be accompanied by the appropriate research fee (checks made payable to Department of Arts, Culture and History). Please read the Archives' listing of services available for more details on research correspondence.
This is an ongoing project of the State Archives and updated lists will be made available periodically. Additional surnames (maximum of five per researcher) may be submitted by filling out the on-line form.
NOTE: Submission of a genealogy surname exchange form results in contact information of the researcher being posted on the Archives and History website.
Please inform us if you receive no response from a researcher. After attempting contact in all ways listed (e-mail, phone, mailing address) with no response, we will remove that researcher from the Surname Exchange.
Researchers, please contact us if your email, mailing address, or telephone number needs changed or if you wish to be removed from the exchange.
---
How to Use the Surname Exchange
The Exchange consists of five sections: Surname List A-L, Surname List M-Z, Researcher List 1-400, Researcher List 401-800 , Researcher List 801-1200, Researcher List 1201-1600, Researcher List 1601-2000, Researcher List 2001-2400, Researcher List 2401-2800, Researcher List 2801-3200, and Researcher List 3201-.
Each surname is listed alphabetically with numbers corresponding to names and addresses in the researcher lists.

Surname List A-L
Surname List M-Z
Researcher List 1-400
Researcher List 401-800
Researcher List 801-1200
Researcher List 1201-1600
Researcher List 1601-2000
Researcher List 2001-2400
Researcher List 2401-2800
Researcher List 2801-3200
Researcher List 3201-
Surname Exchange Form
---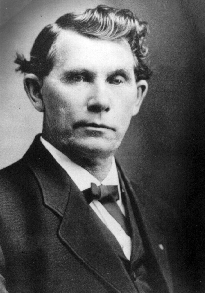 West Virginia State Archives